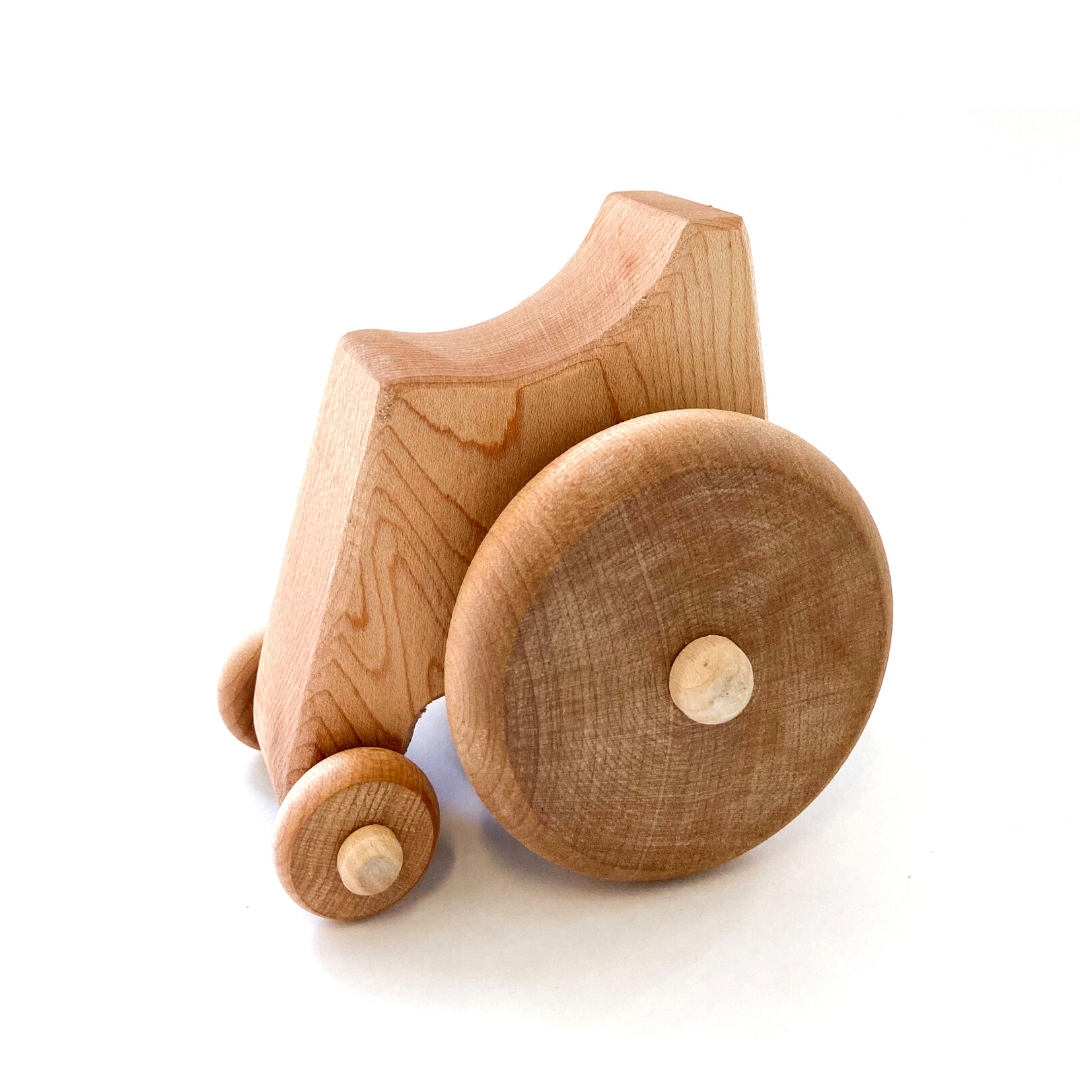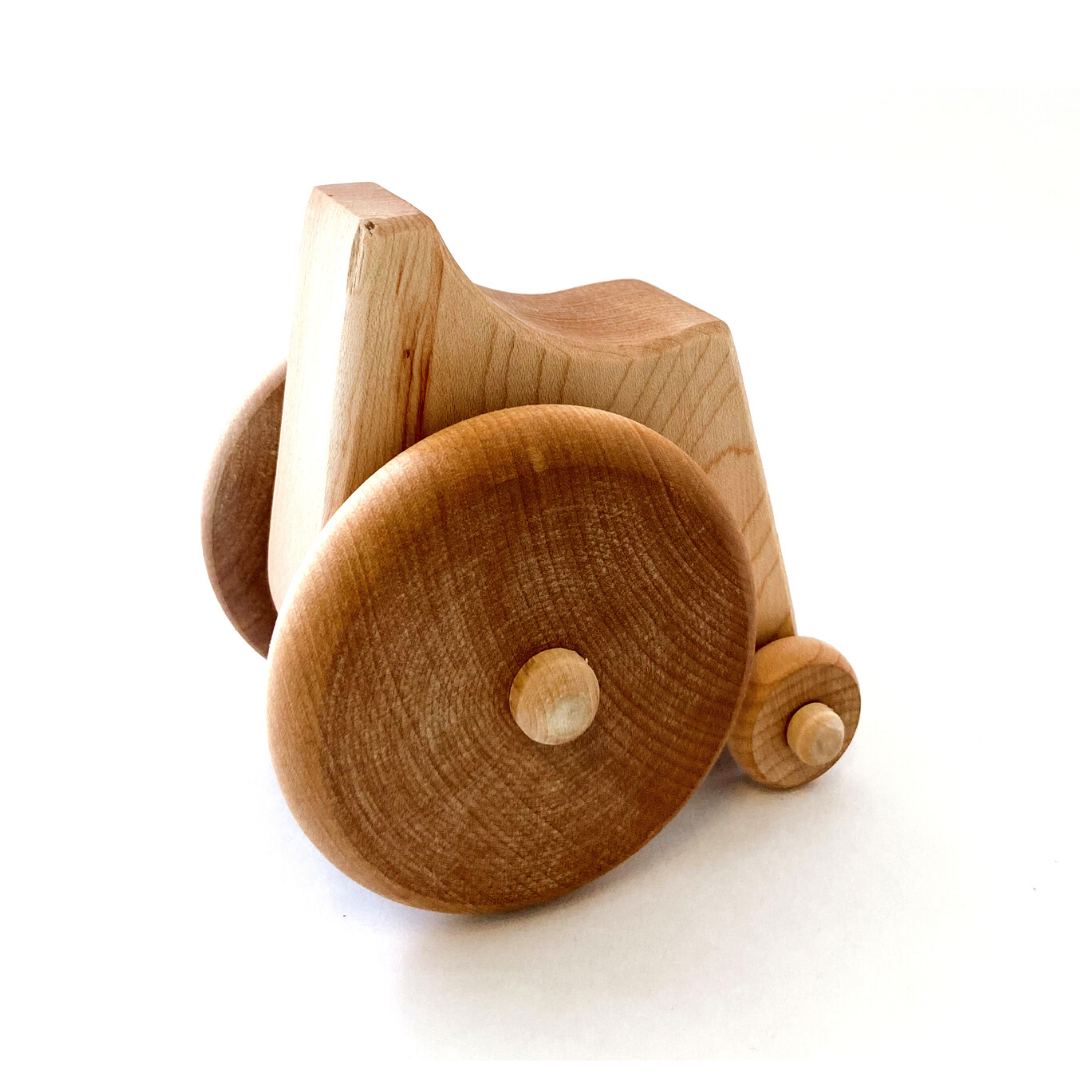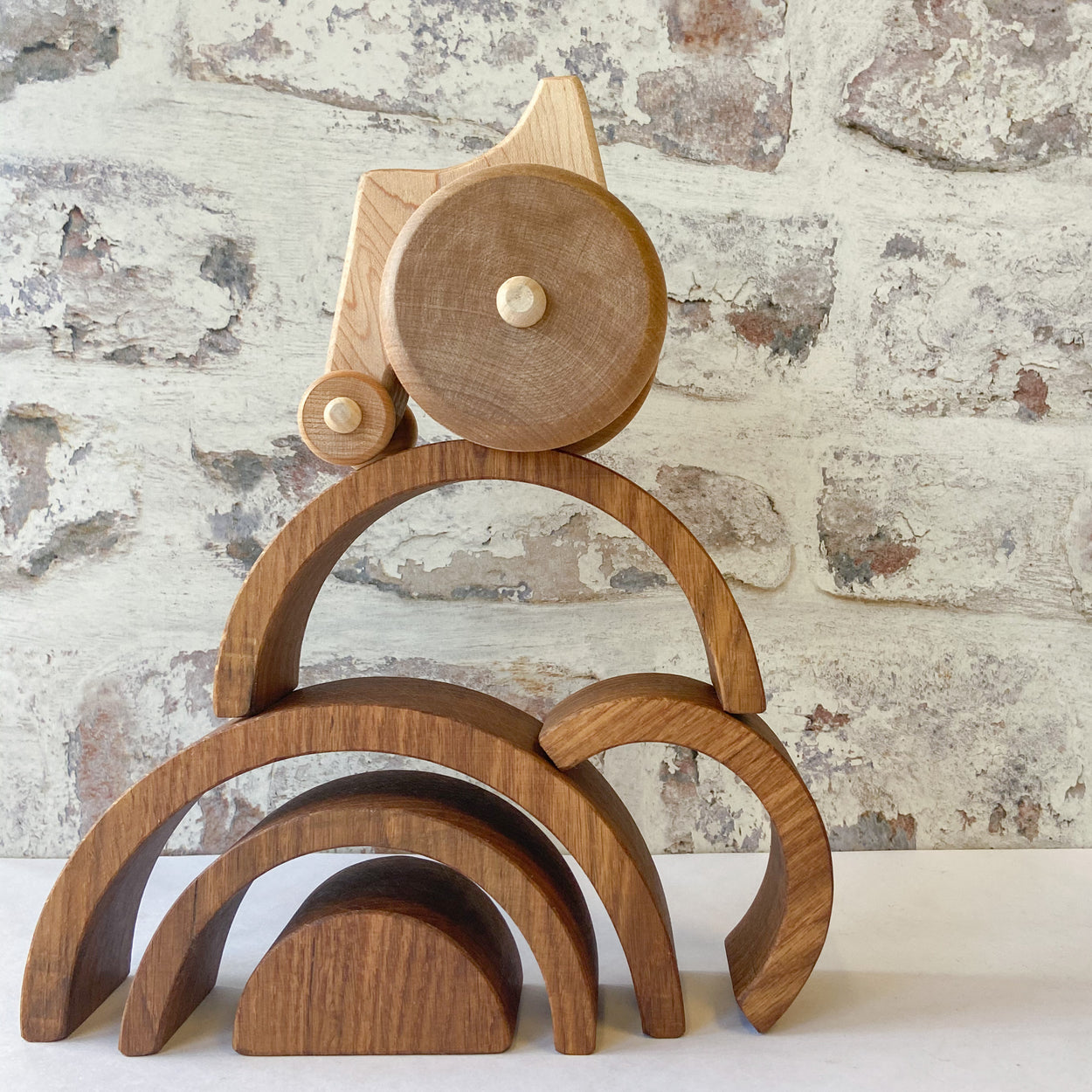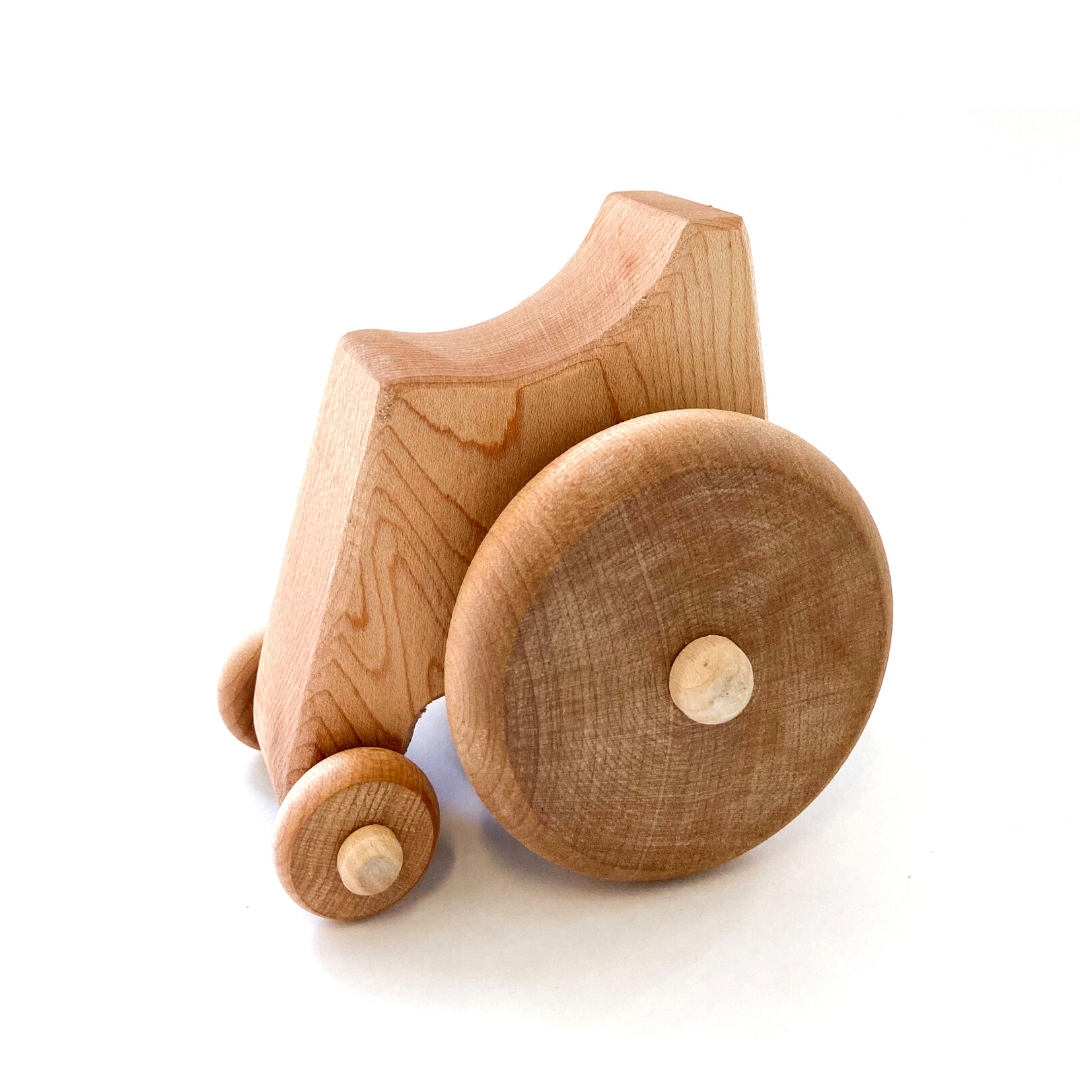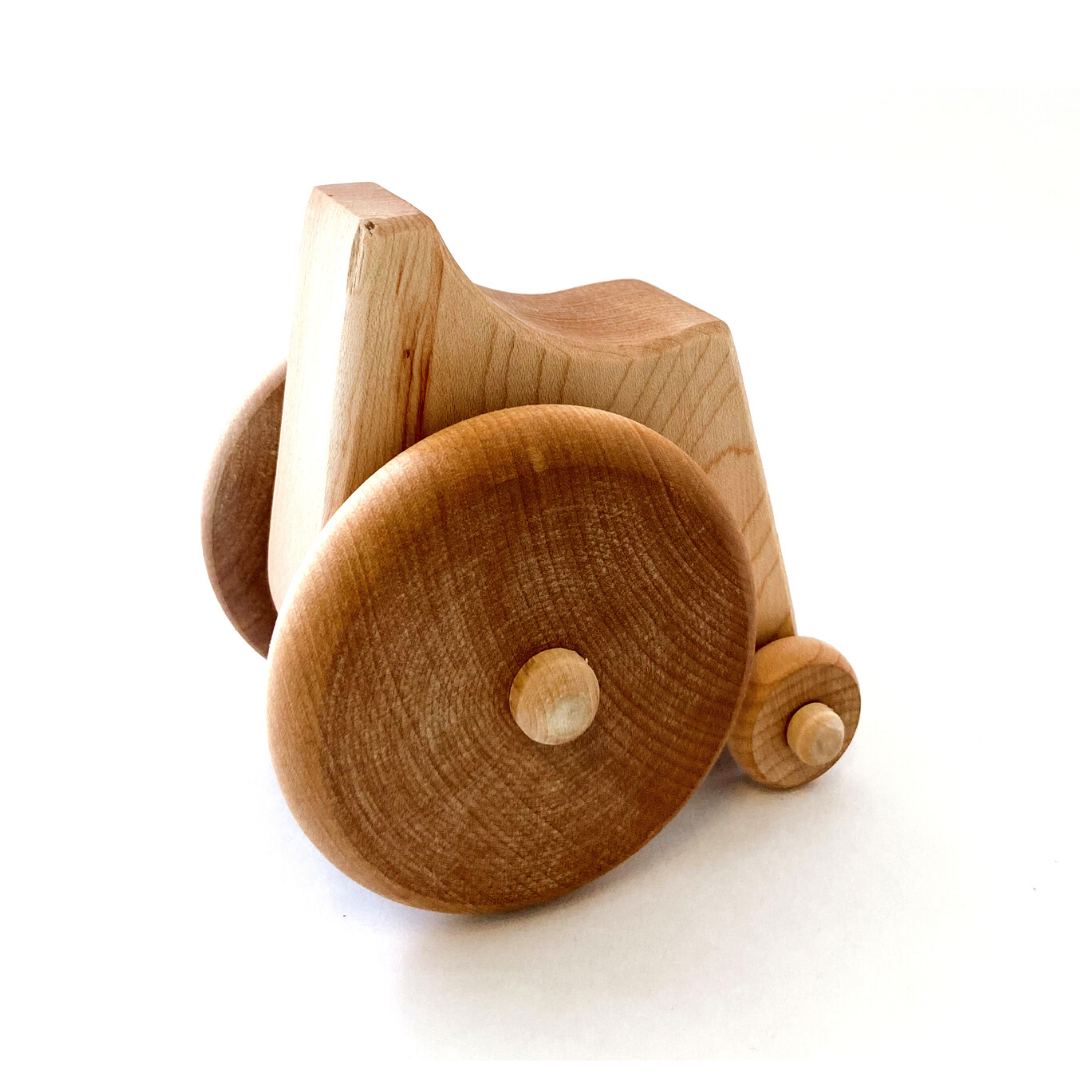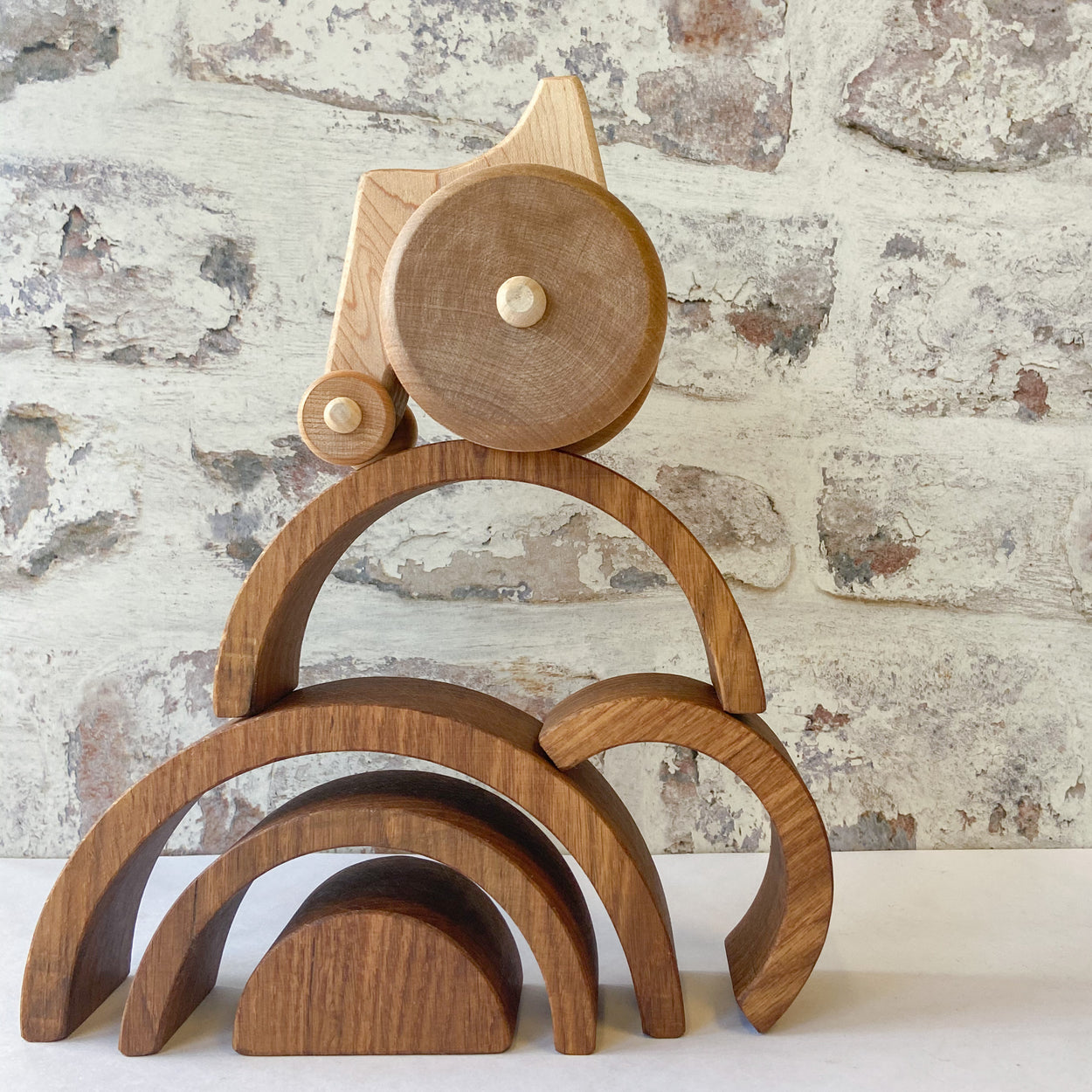 Big Wheel Little Wheel (maple)
The classic wooden push car reimagined as a sleek, modern wheelchair toy. Why? Because mobility aids are awesome!
Hand cut from ethically sourced hardwood, each Big Wheel Little Wheel chair is oiled to enhance the natural wood.
You may notice there are no push handles on Big Wheel Little Wheel. This is an intentional design choice to symbolize autonomy, freedom and ownership of your own mobility.
Dimensions: approx 4" X 4.5" X 4"
Materials
maple

maple (wheels and axles)
sealed with food/toy safe organic beeswax and FDA approved mineral oil
All wood is sustainably sourced, toy-safe hardwood. Dimensions and grain may vary slightly due to the handmade nature of each toy.
Best Practices

Wipe clean with a damp cloth.
Do not submerge in water. 
Use the term "wheelchair user" as opposed to "wheelchair bound" or "confined to a wheelchair".
Talk about disability with children! And don't forget, disability can be invisible too.   
LOCKWOOD is proudly disabled-owned and partner with Holland Bloorview Kids Rehab Hospital. Every purchase helps support kiddos with disabilities.