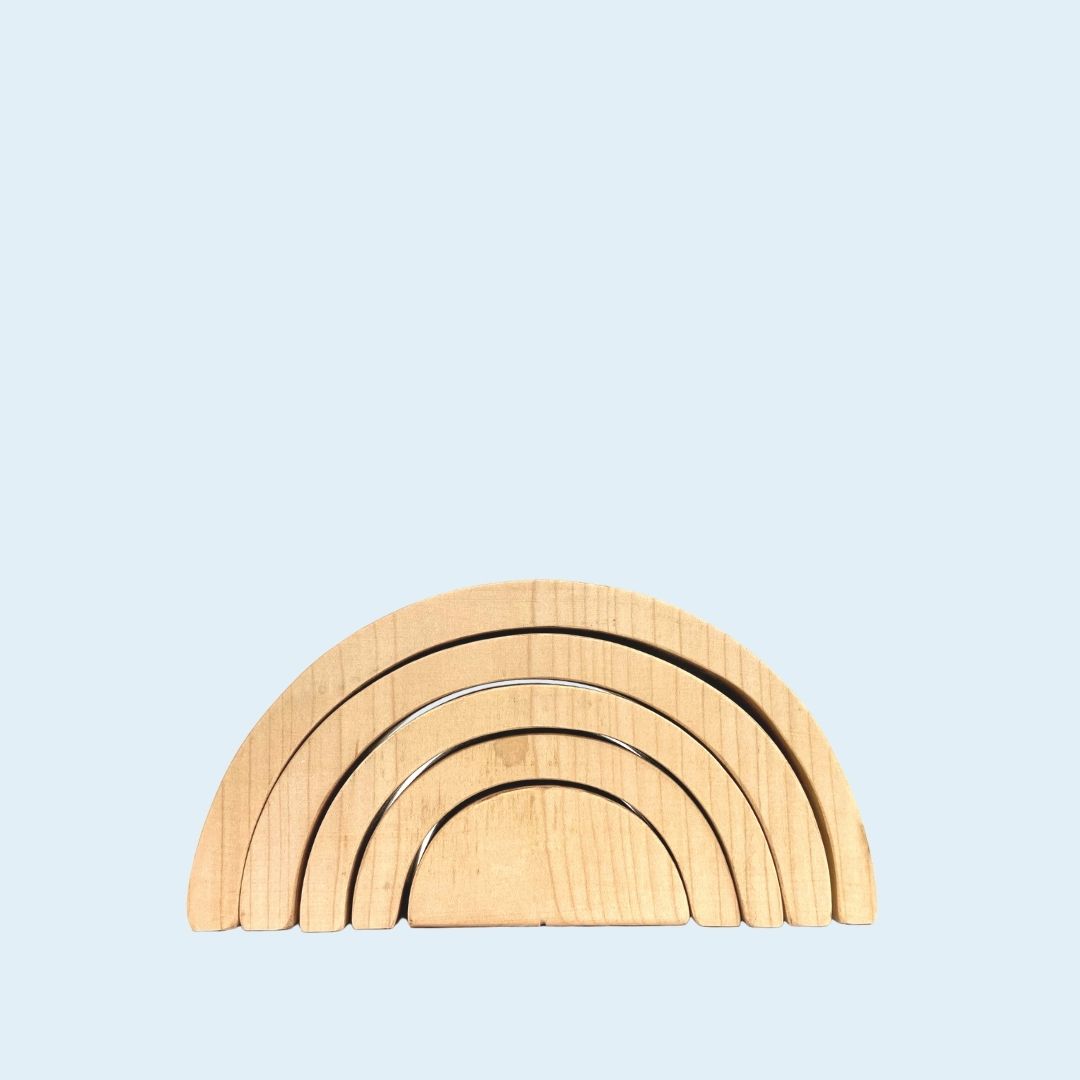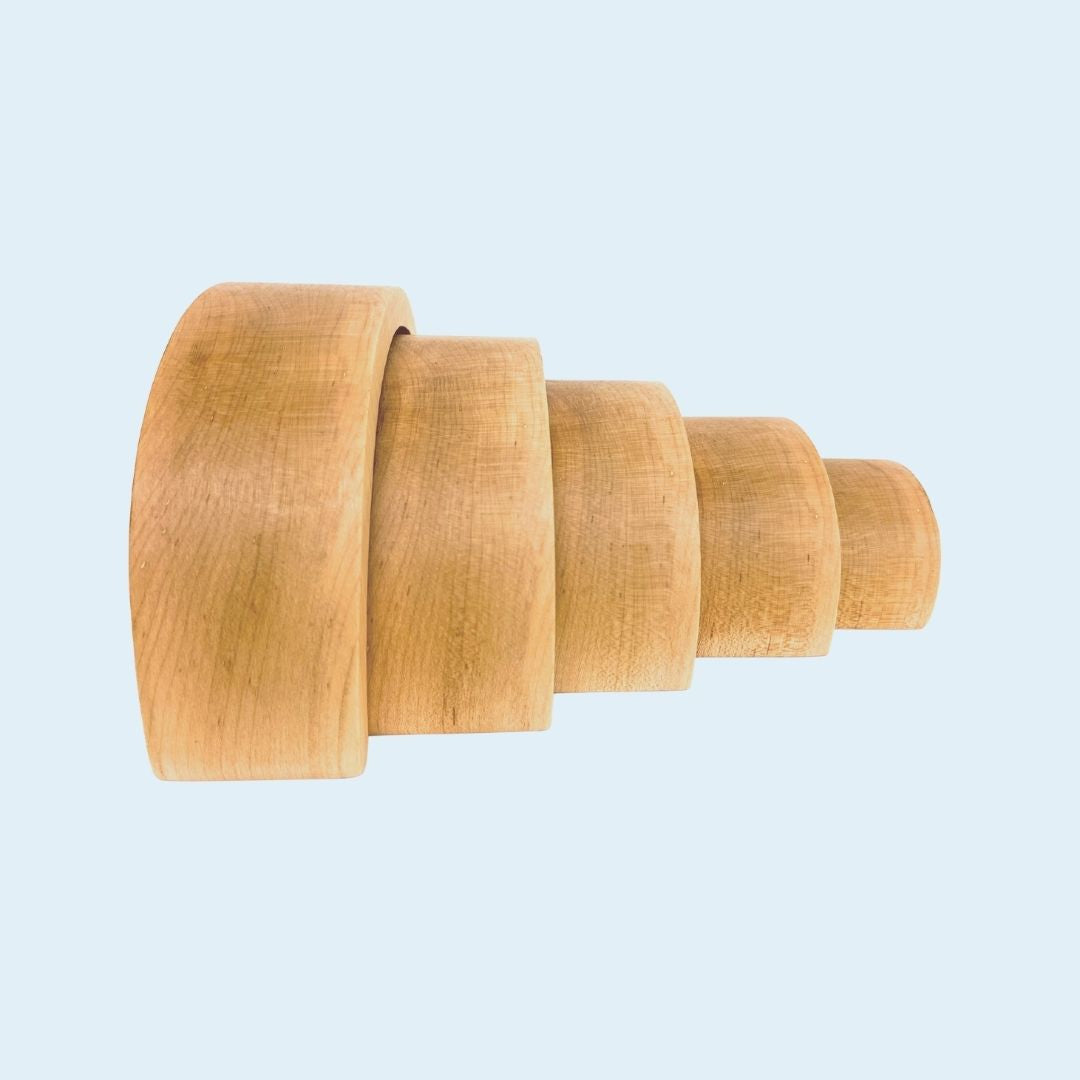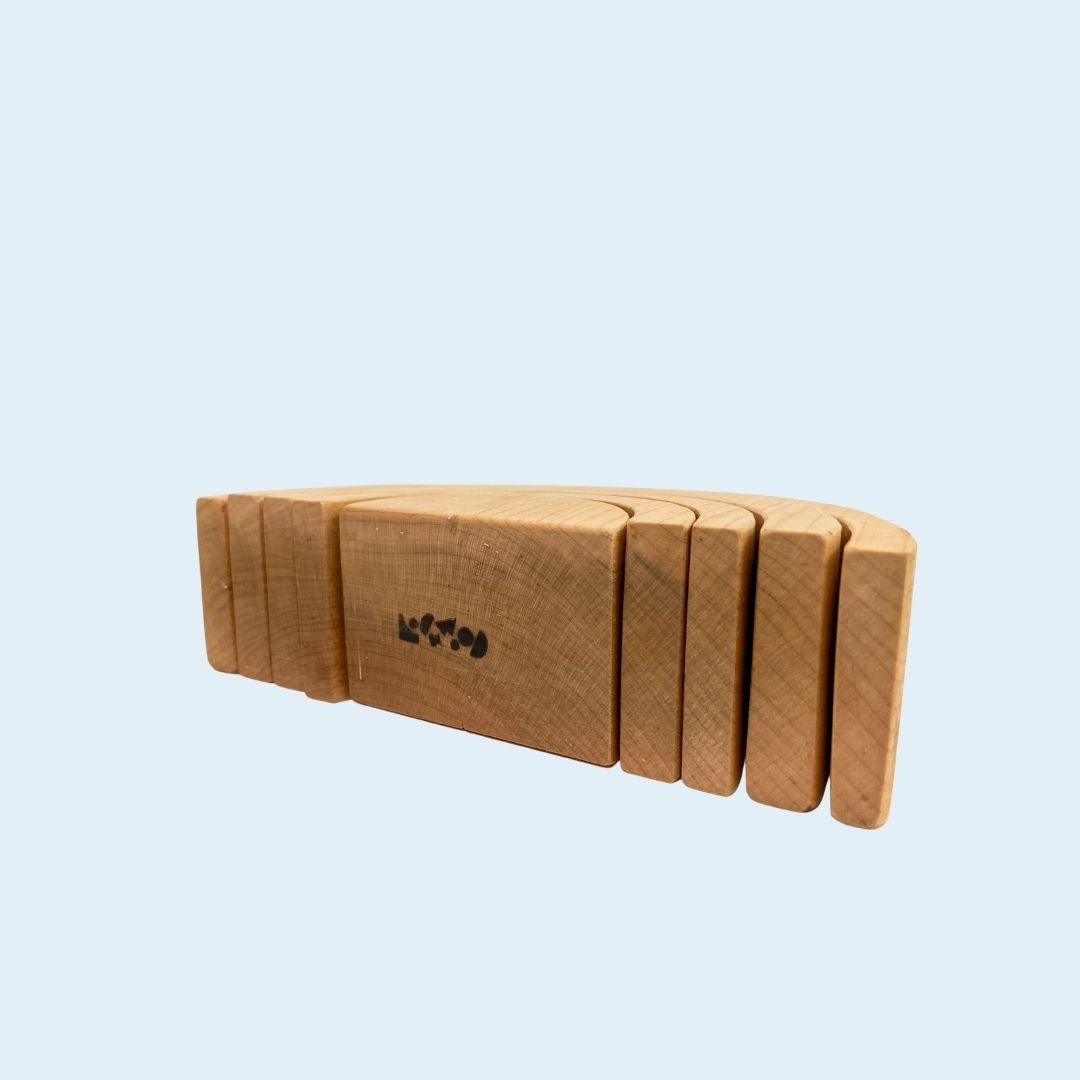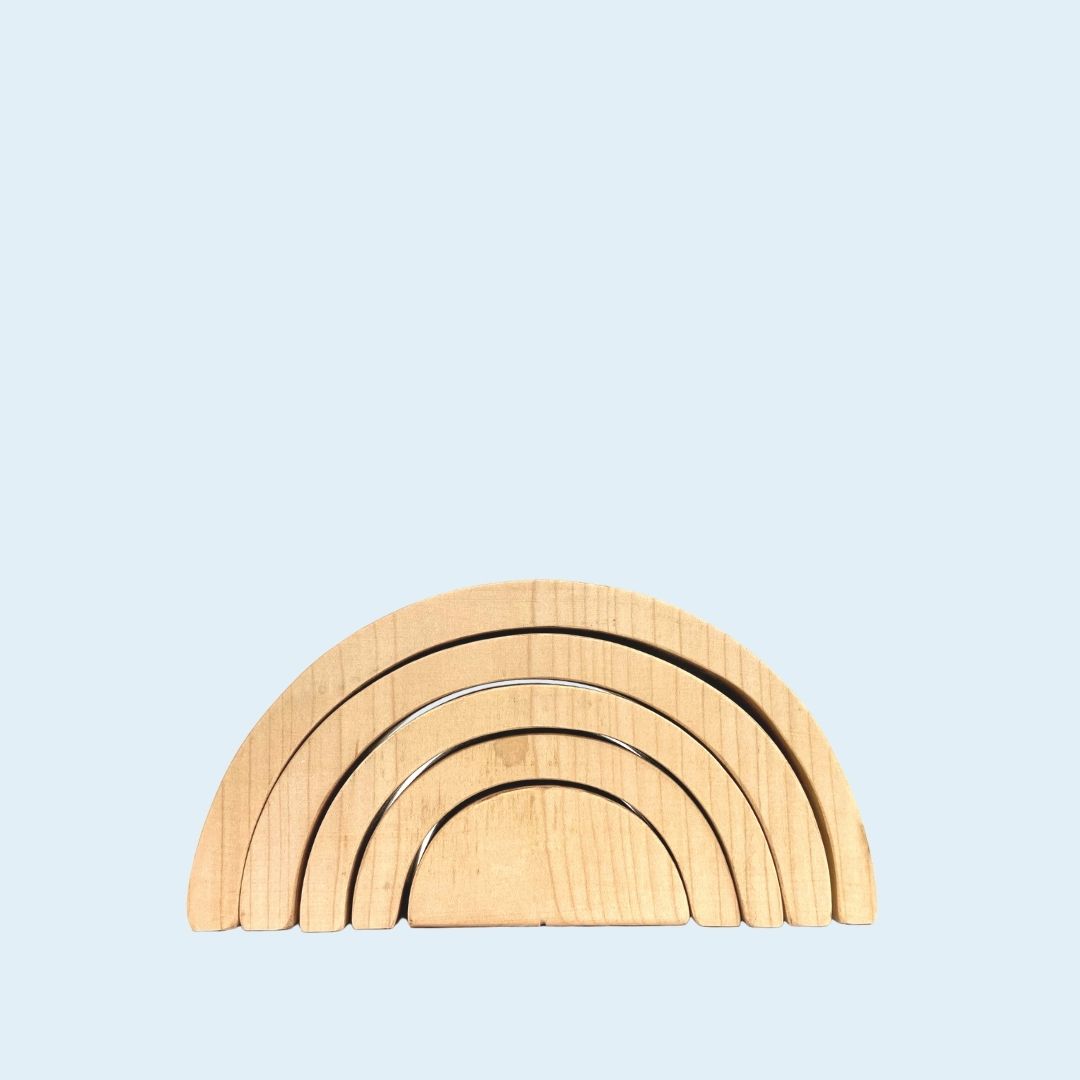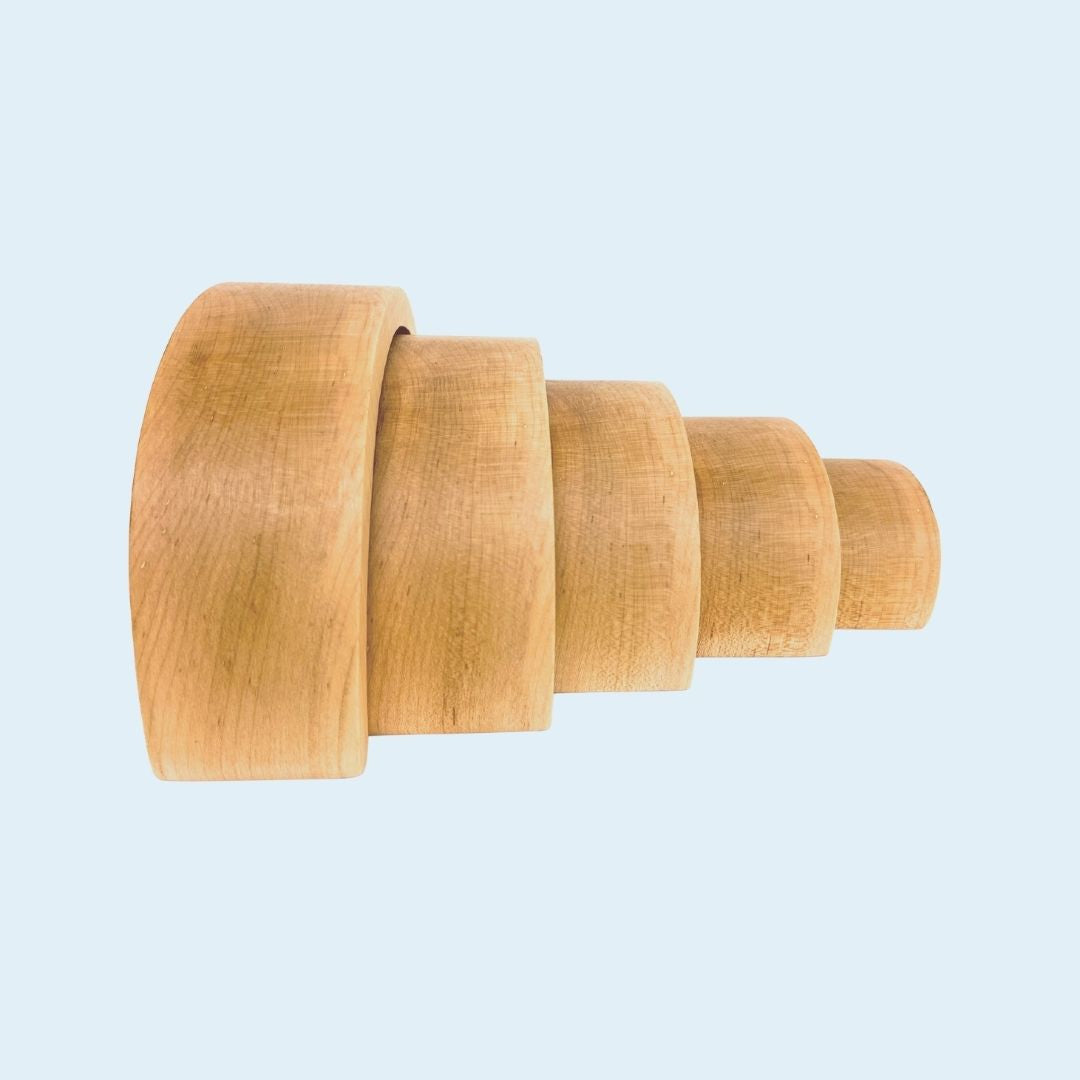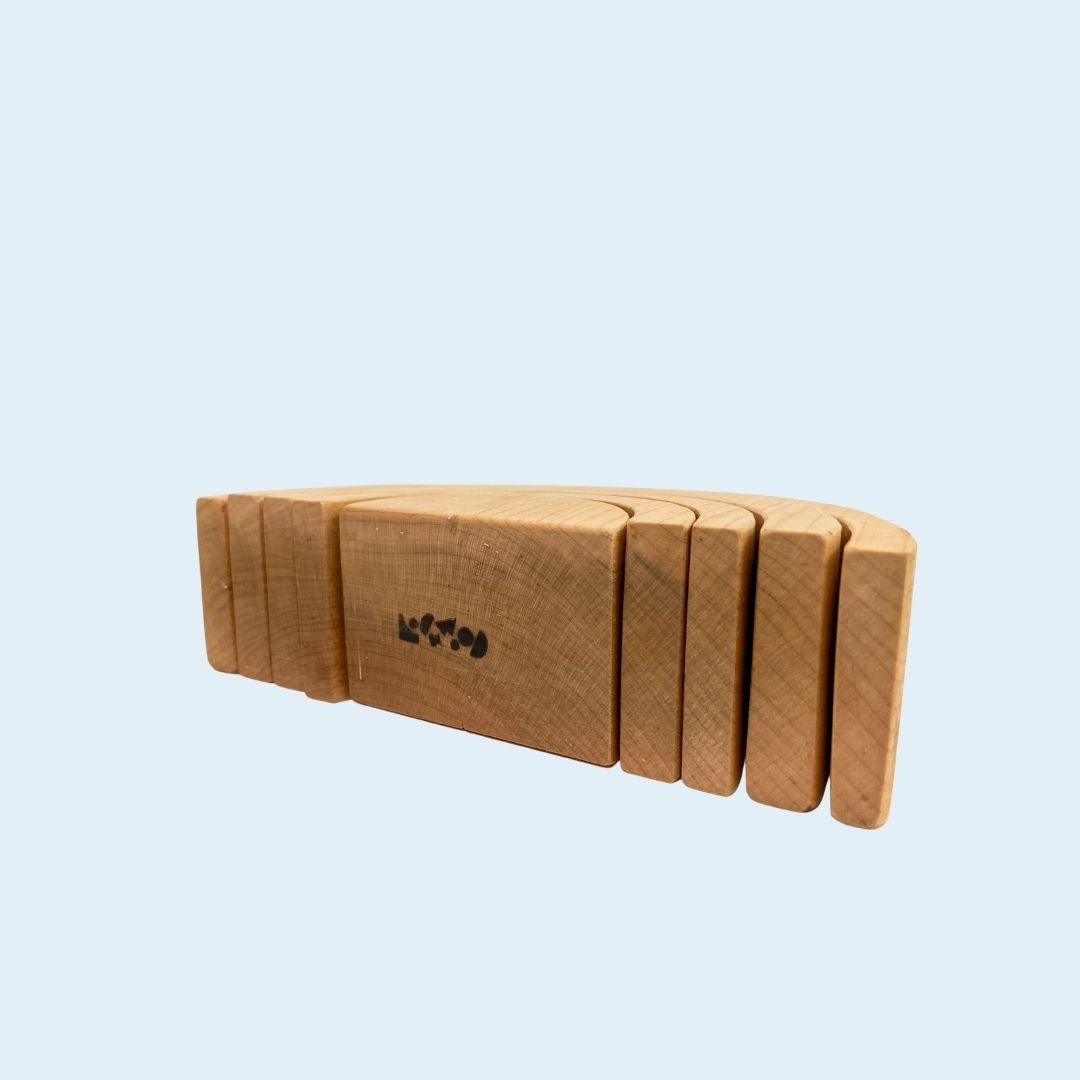 Arch Support (soft maple)
Stacking arches or wooden rainbow toys have become a staple in Waldorf classrooms and homes alike - and with good reason. The simple geometric design teaches balance, problem solving, and allows endless opportunities for open-ended and small world play.
Arch Support infuses the classic wooden arches with story - your story. Rainbows are a symbol of hope, the calm after the storm. A new beginning. Every interaction with your arches honours and celebrates the storms you've weathered and the rainbow ahead of you.
Dimensions: approx 7 inches wide, 3.5 inches tall, 2 inches thick. 
Details

hand cut from one solid piece of sustainably sourced domestic maple hardwood
hardwood for durability and safety
sealed with a mix of organic beeswax and FDA approved, food grade mineral oil
safe for mouthing babies/children/adults
safe for play and display from ages 0+, all abilities
100% biodegradable
Best Practices
wipe clean with a damp cloth
do not submerge in water
be kind to yourself and others

LOCKWOOD is a proud partner of Holland Bloorview Kids Rehab Hospital. Every purchase helps support kiddos with disabilities.