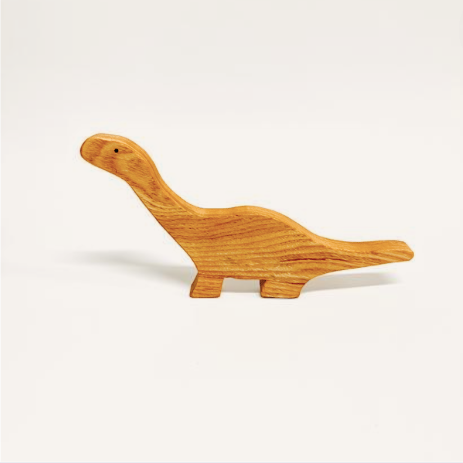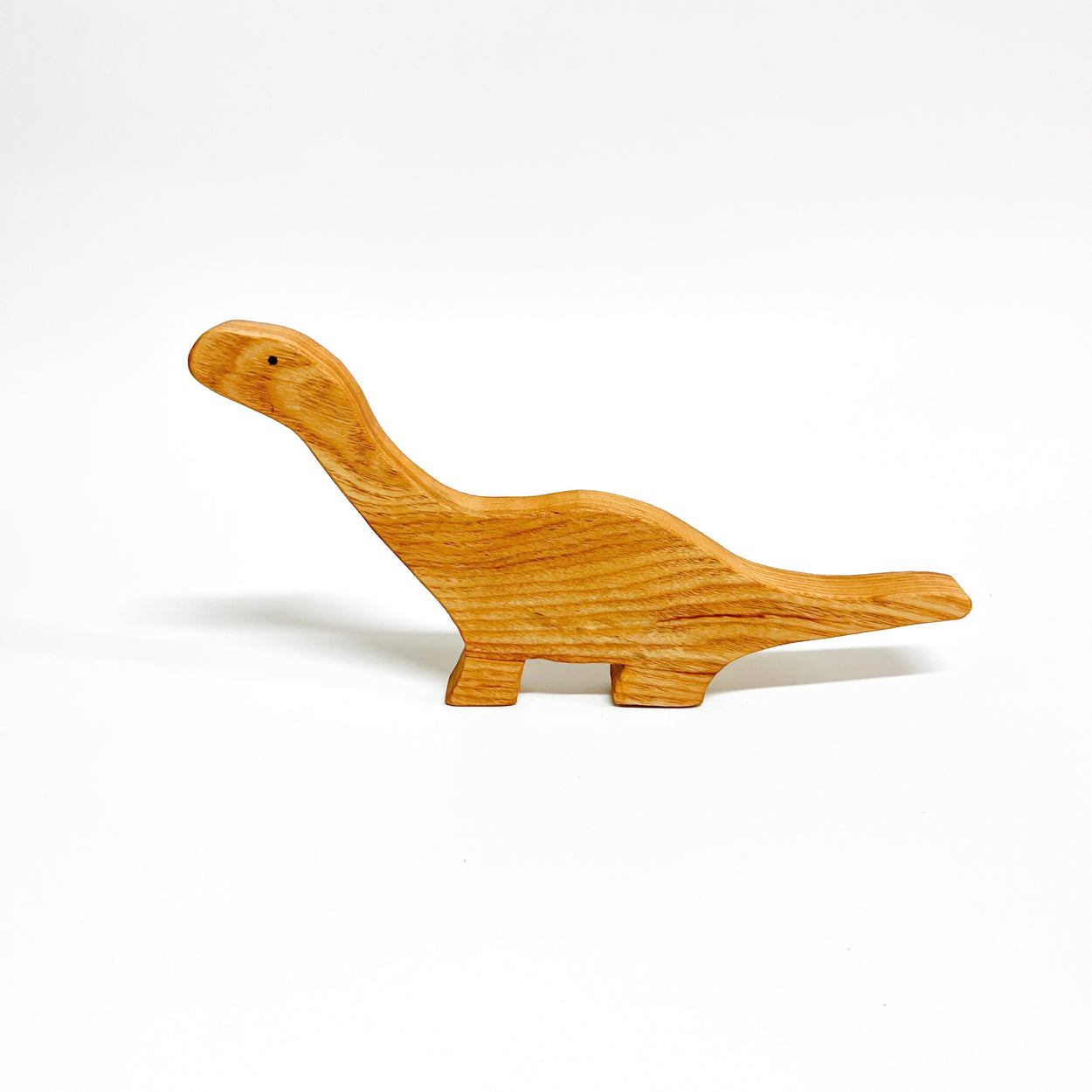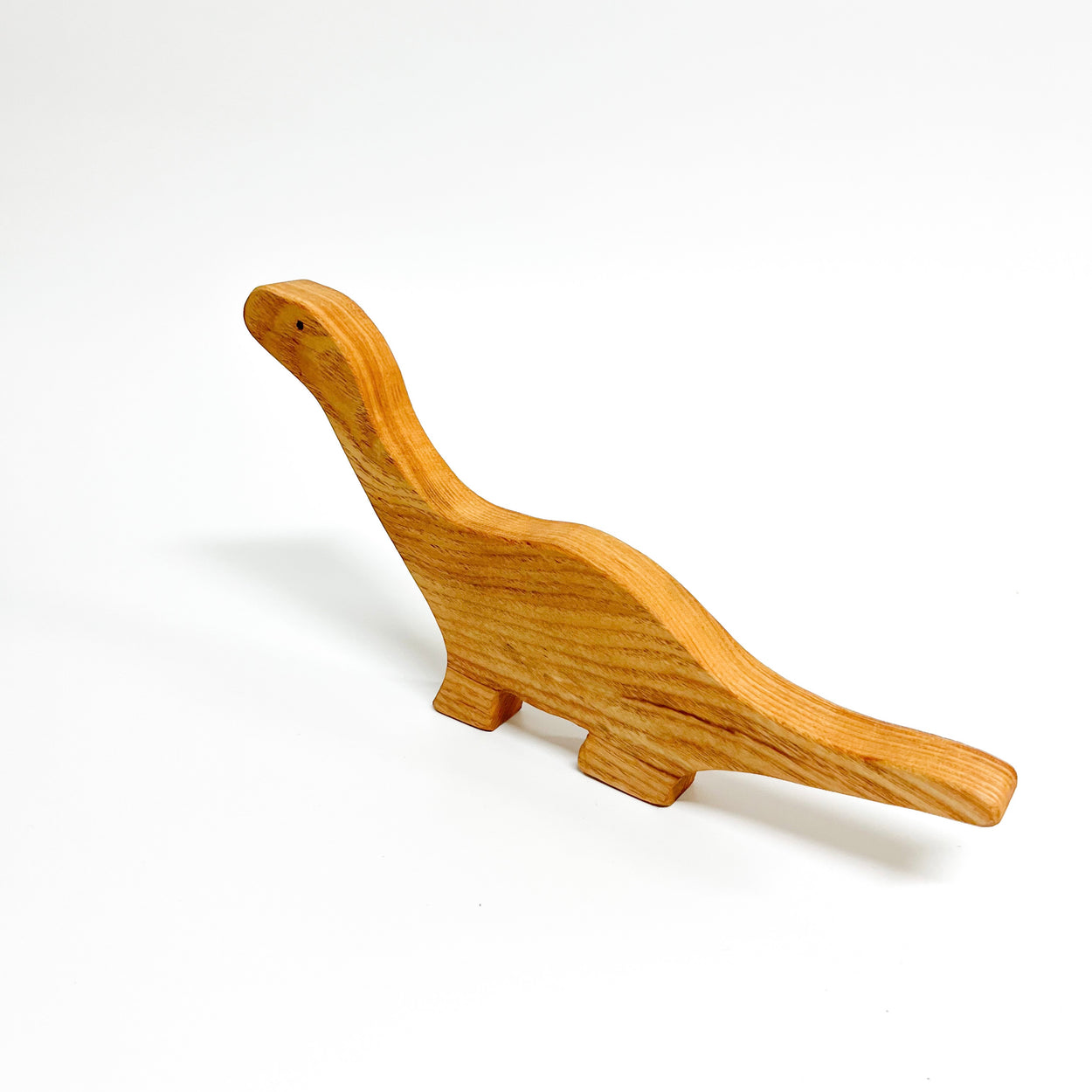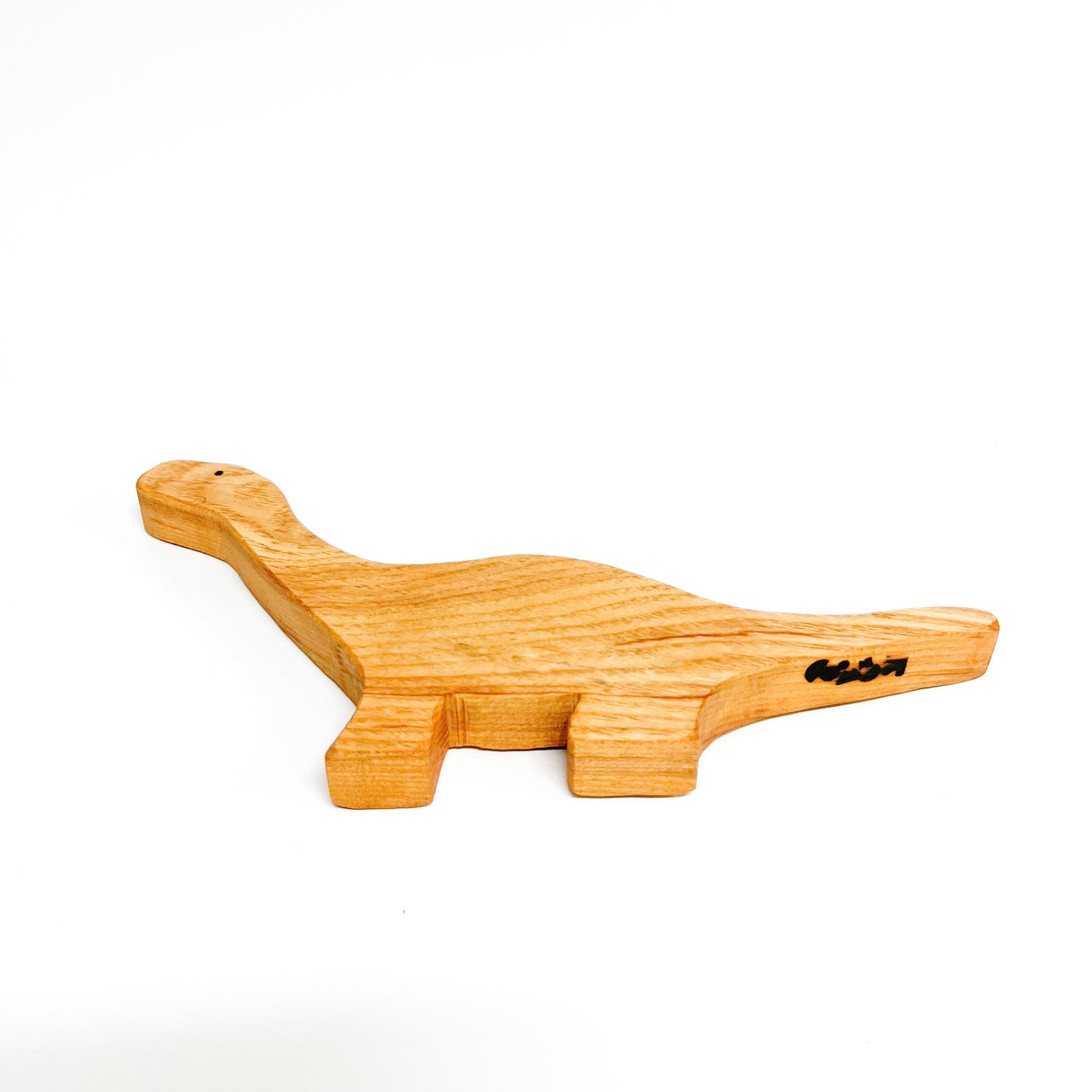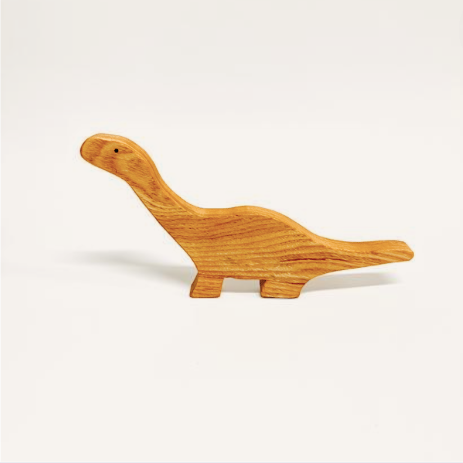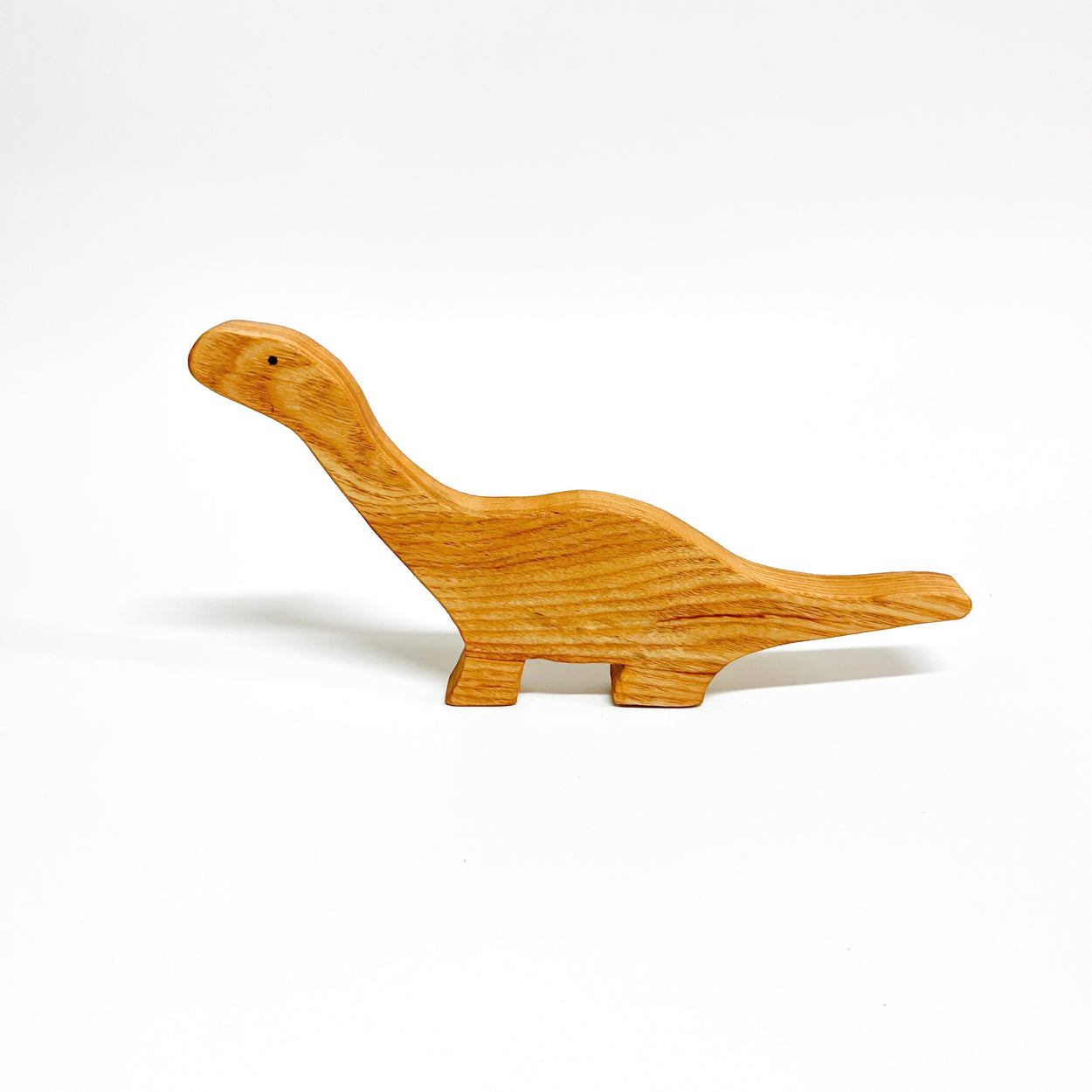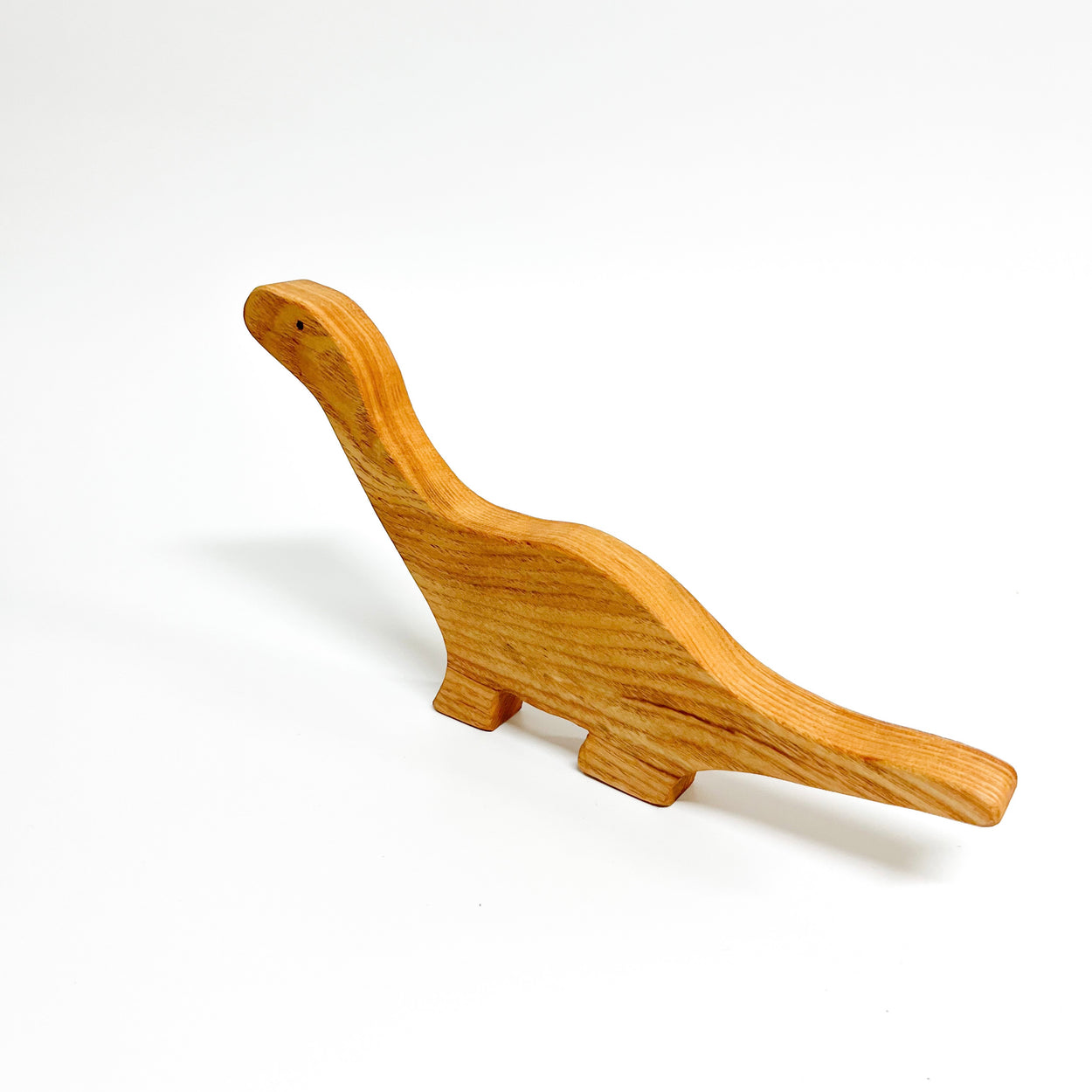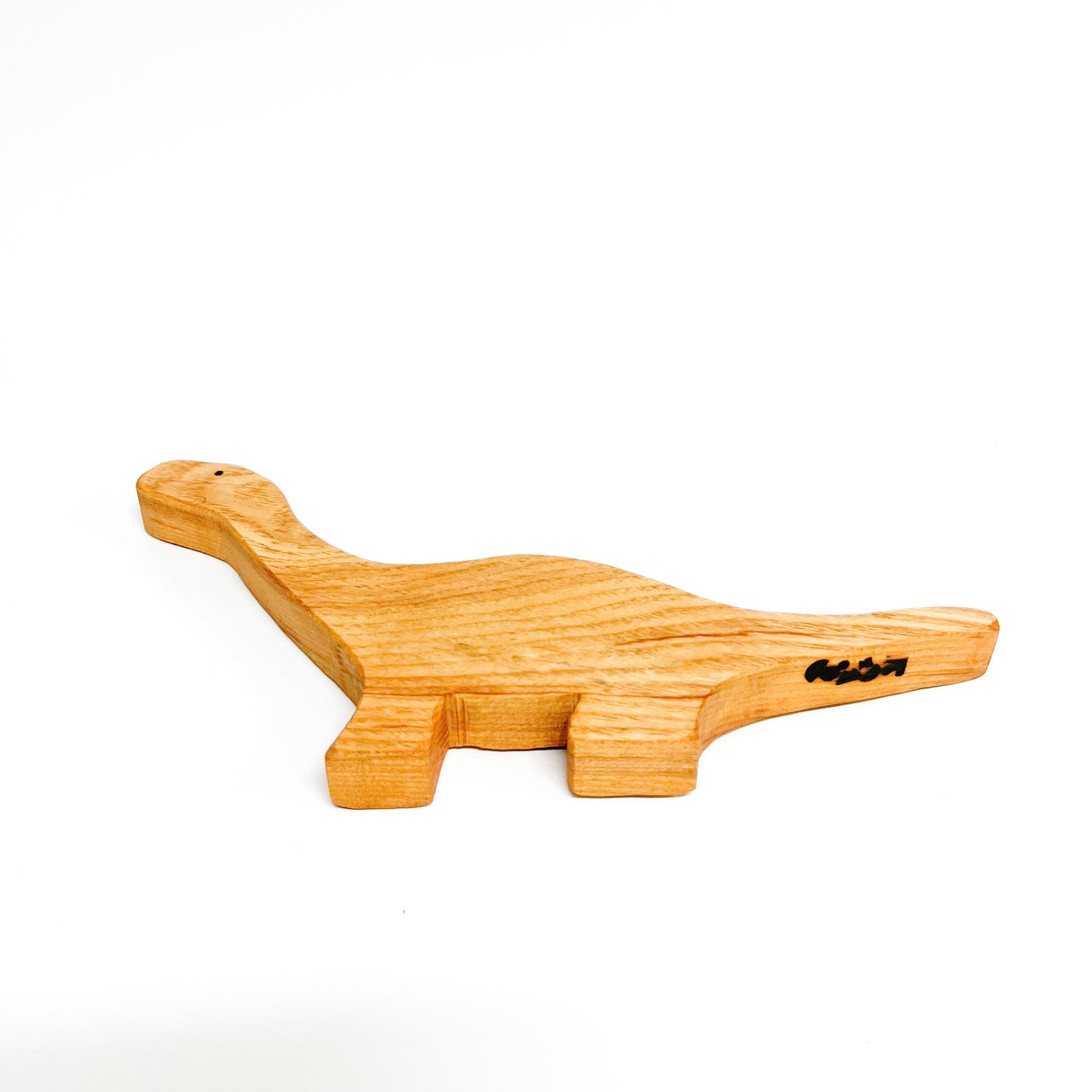 This oak wood dinosaur is slightly slimmer than her counterpart, the cherry wood Apatosaurus. She is designed to be gripped easily by wee hands and is safe for teething and mouthing. 
Made of solid, locally sourced oak and lovingly made in Toronto, Canada, this silly dino makes an excellent addition to any toy box for kids of any age! From a teether to small-world play to a childhood heirloom this is truly a toy whose use grows with your child. 
Details:
- made of solid, locally sourced Ontario oak wood
- 100% eco-friendly, plastic free and biodegradable
- handmade in Toronto, Canada
- sealed with organic beeswax and FDA approved mineral oil
- no small parts, safe for children of all ages, 0+
Care Instructions: 
Do not submerge in water. Wipe clean with a damp cloth. Embrace imaginative play.
LOCKWOOD is a proudly disabled-owned business. Thank you for supporting inclusion in the toy industry!