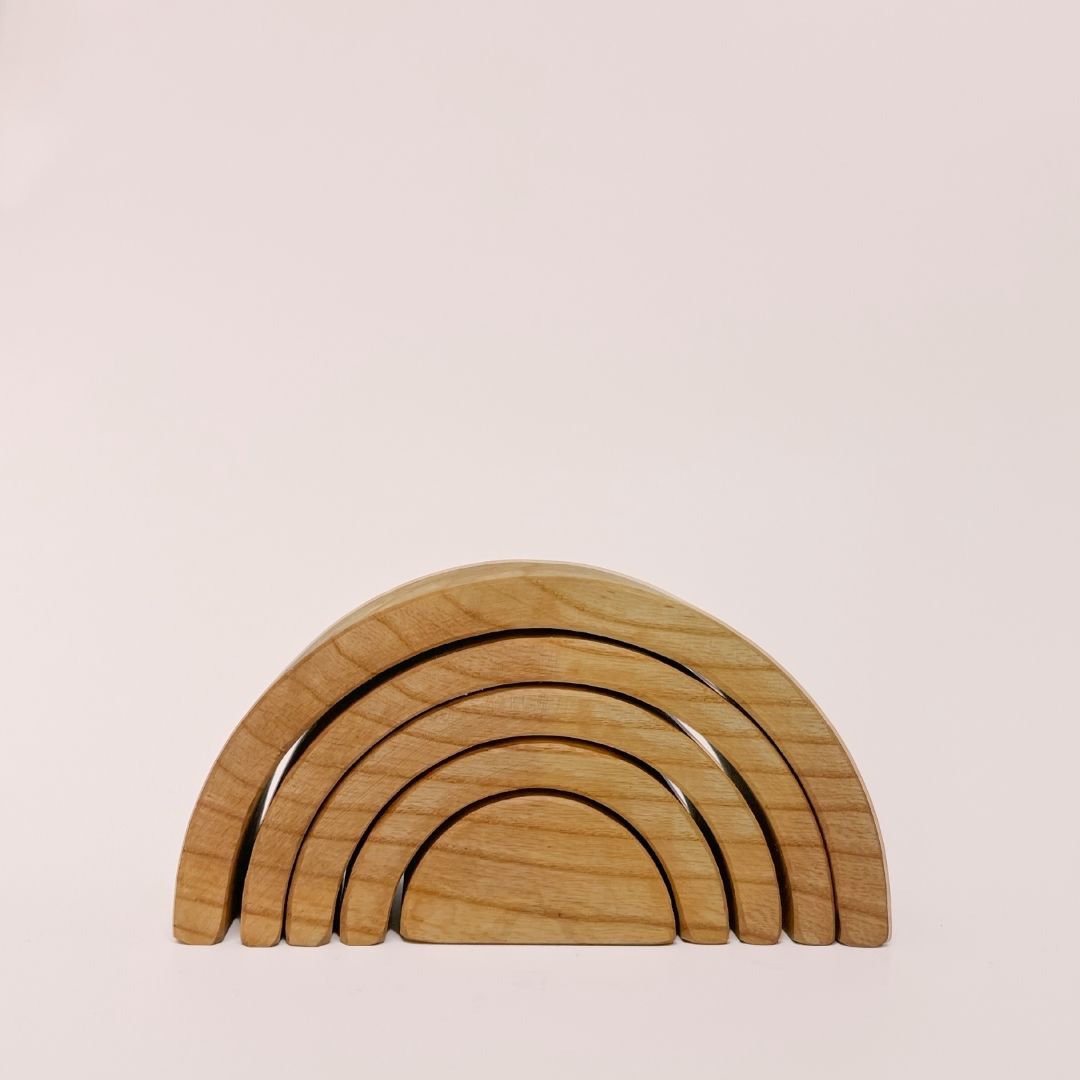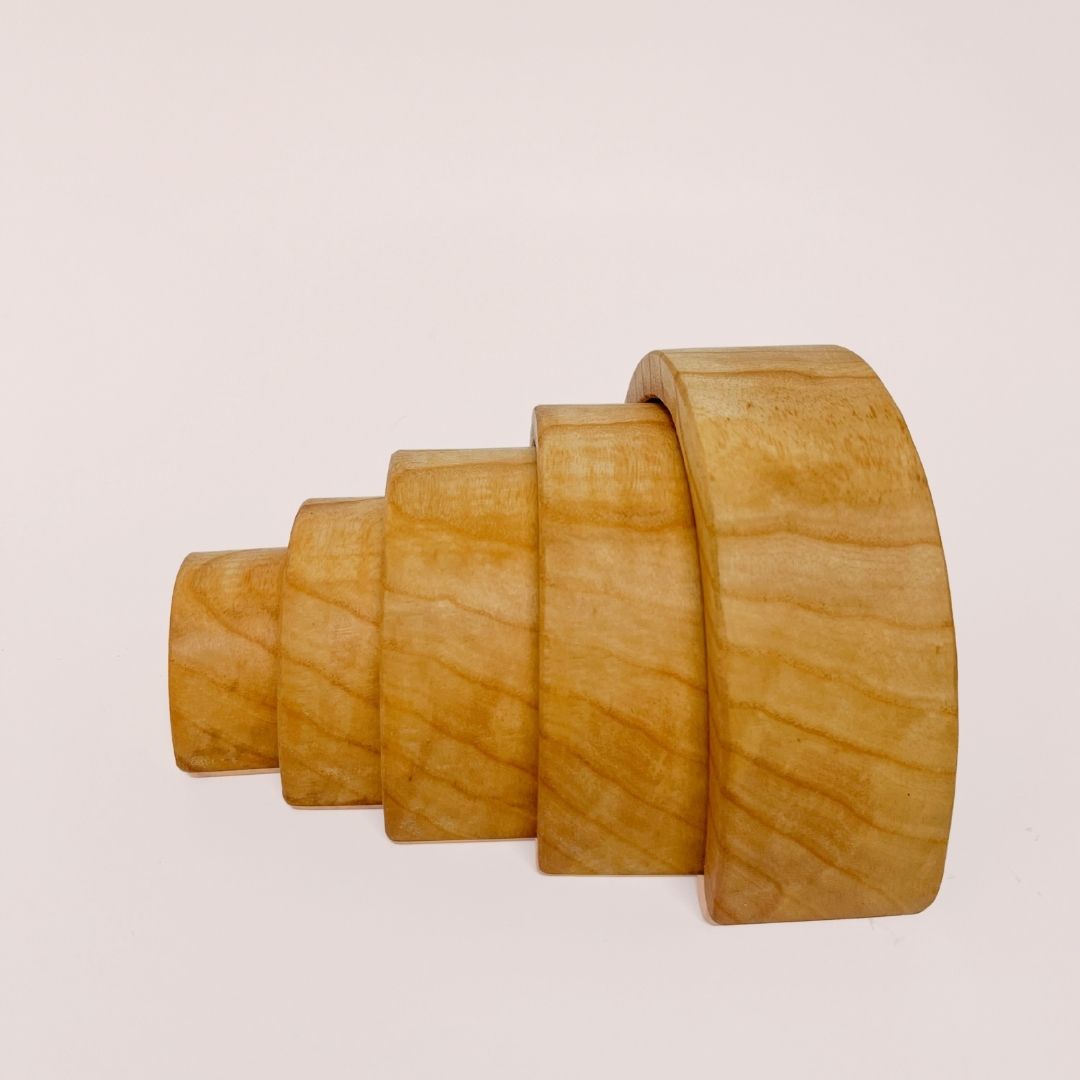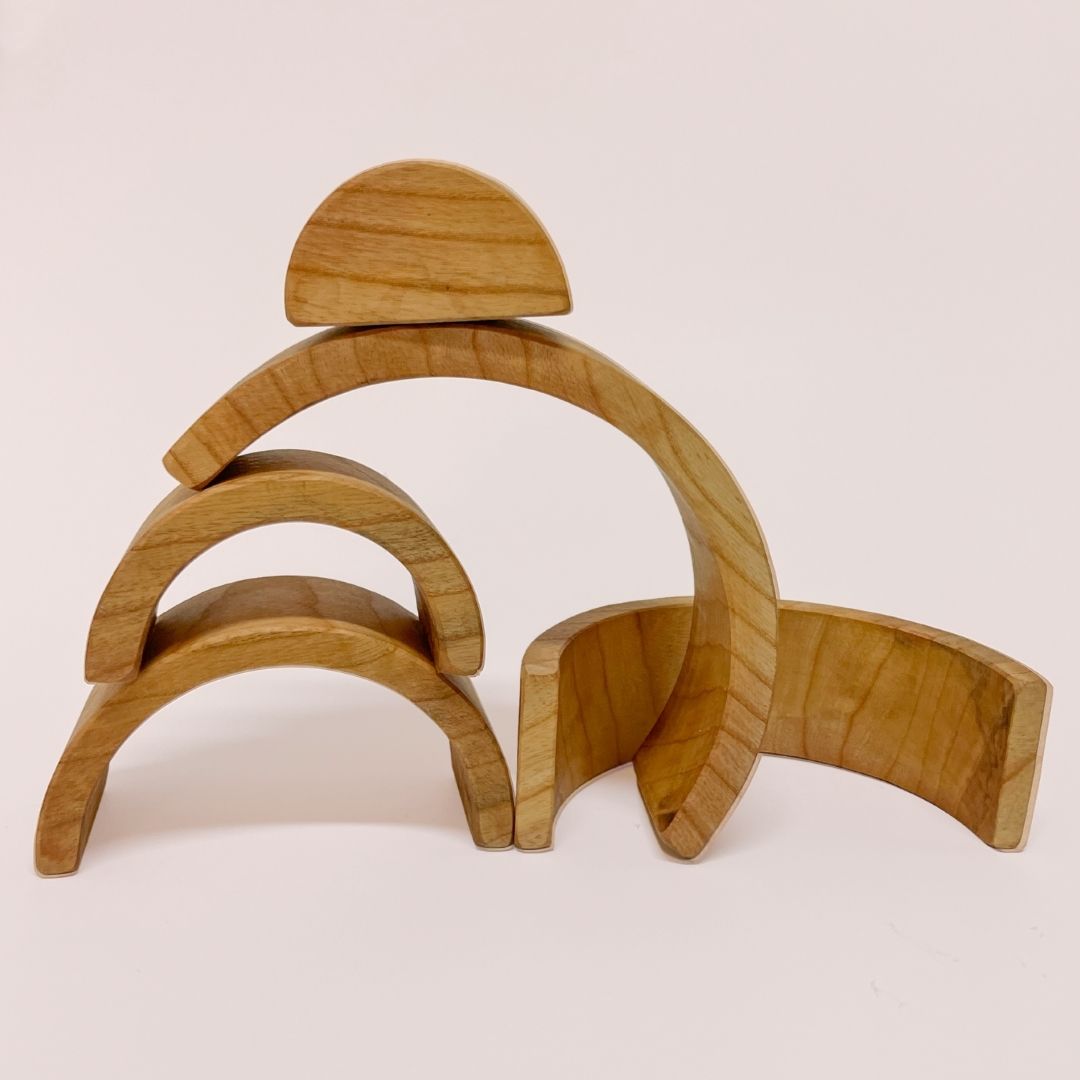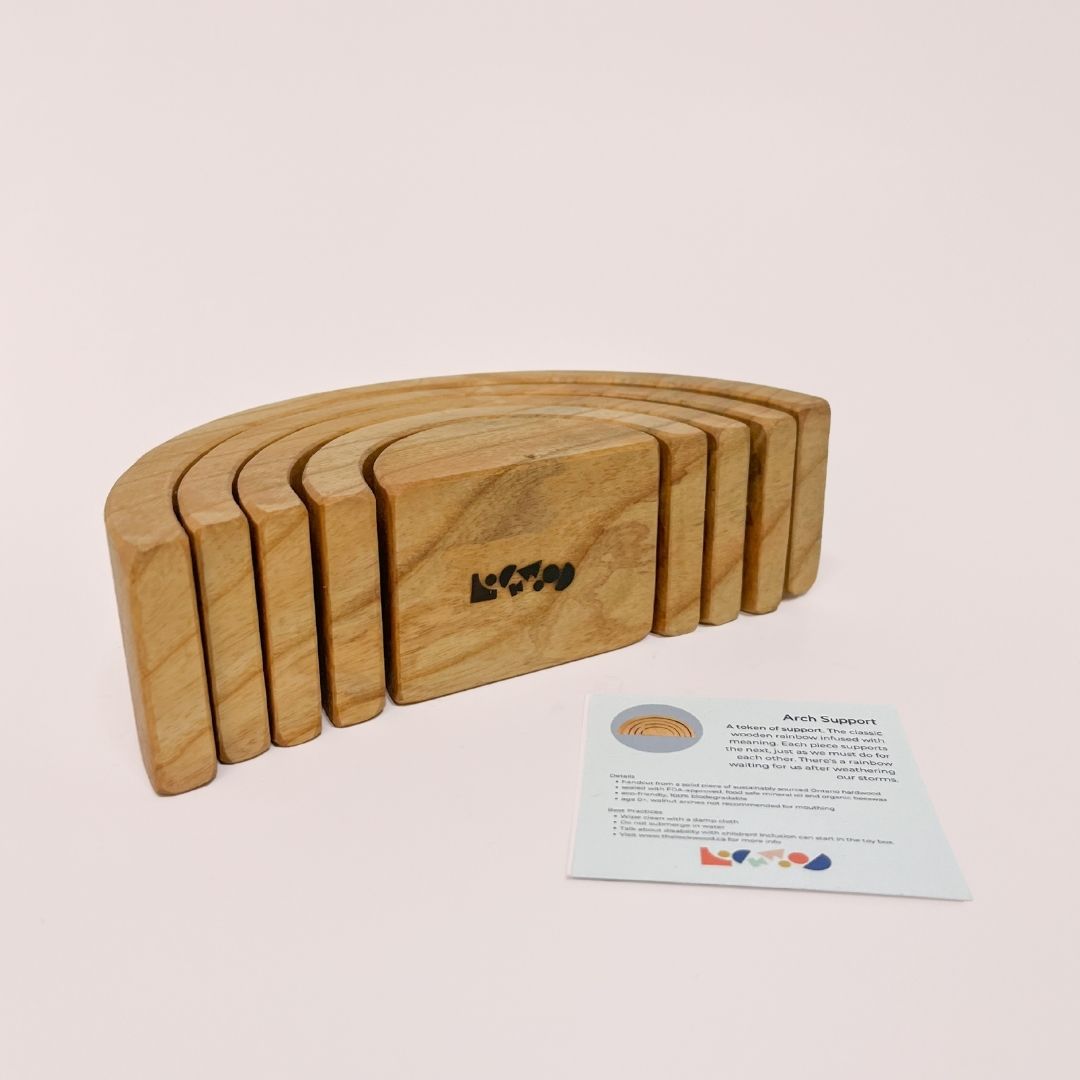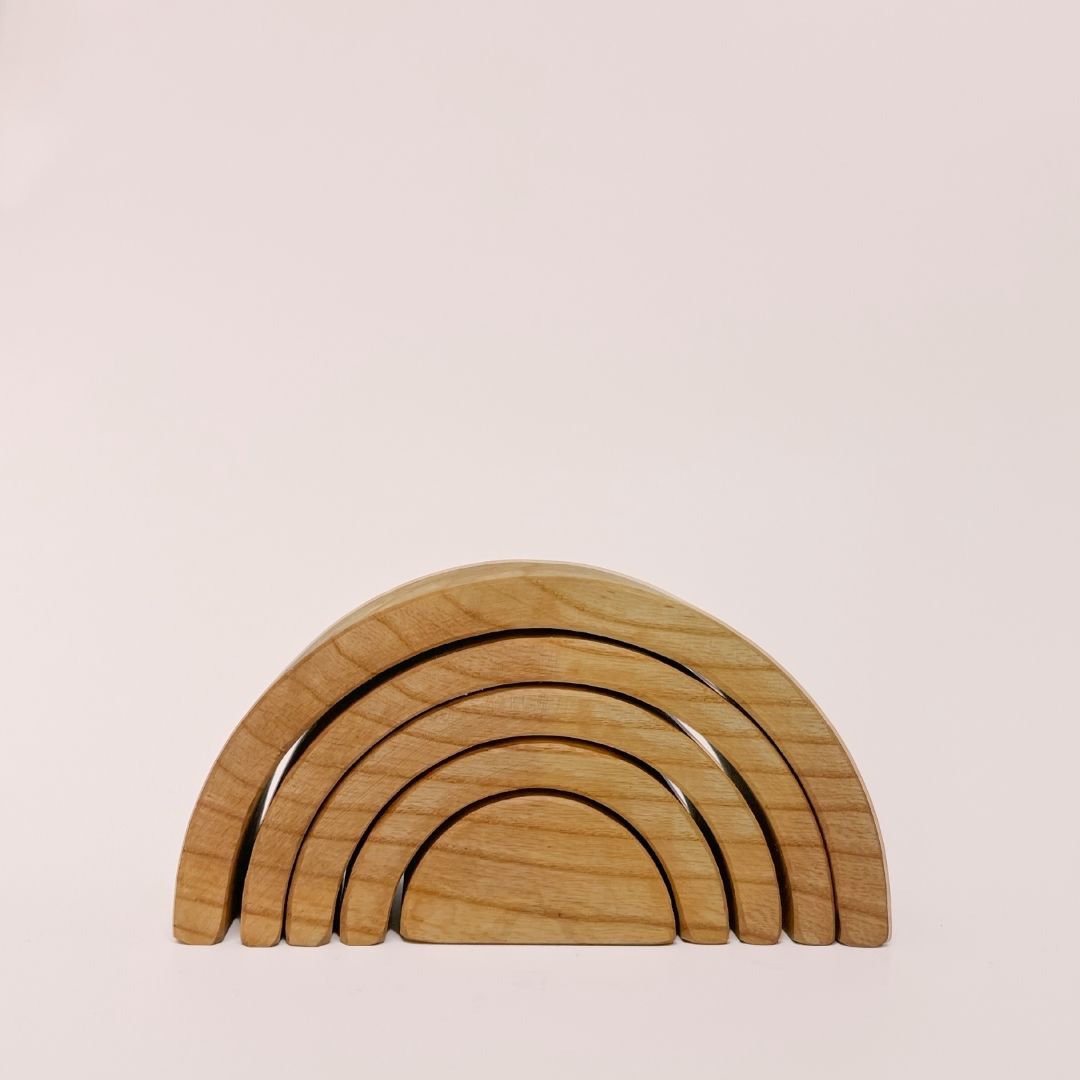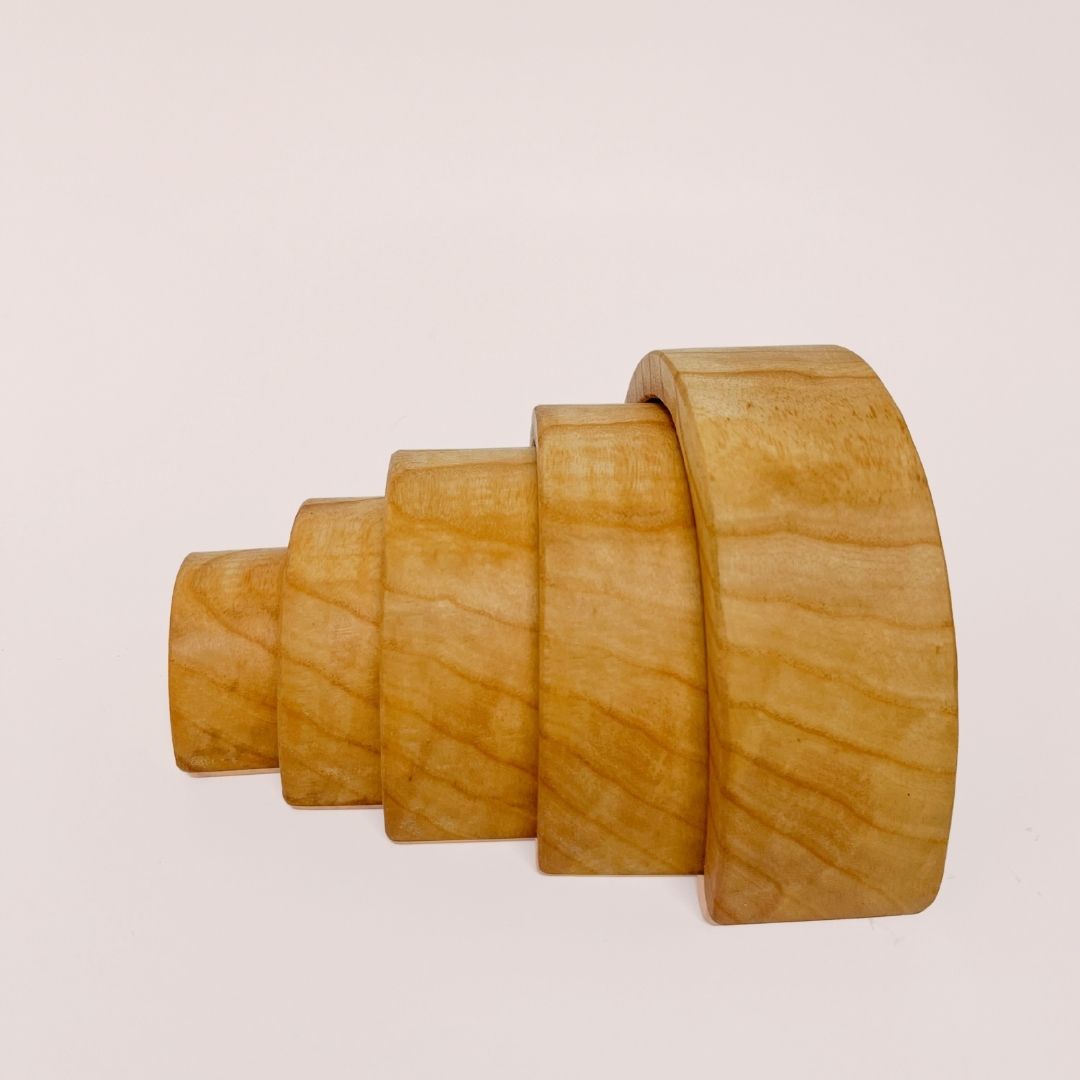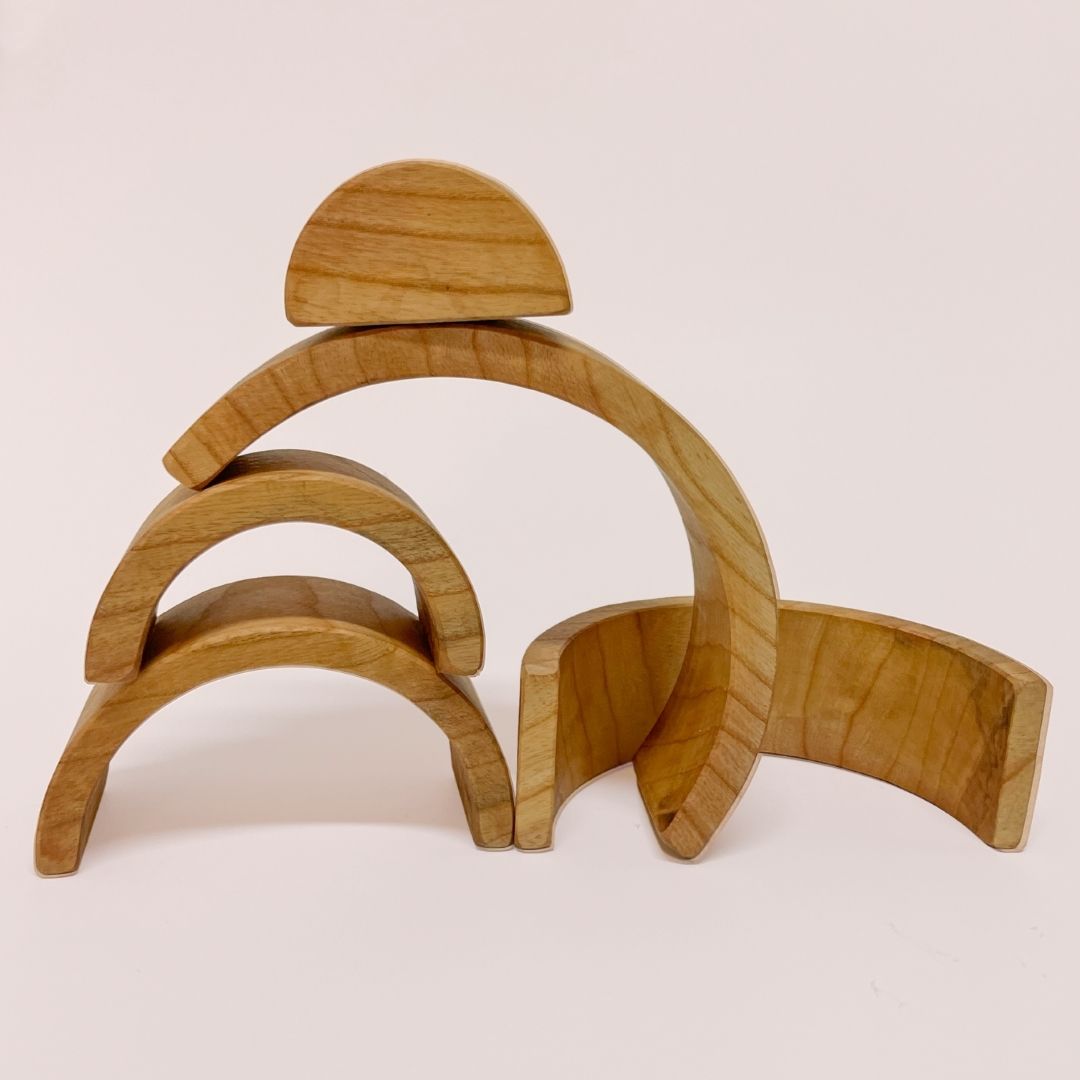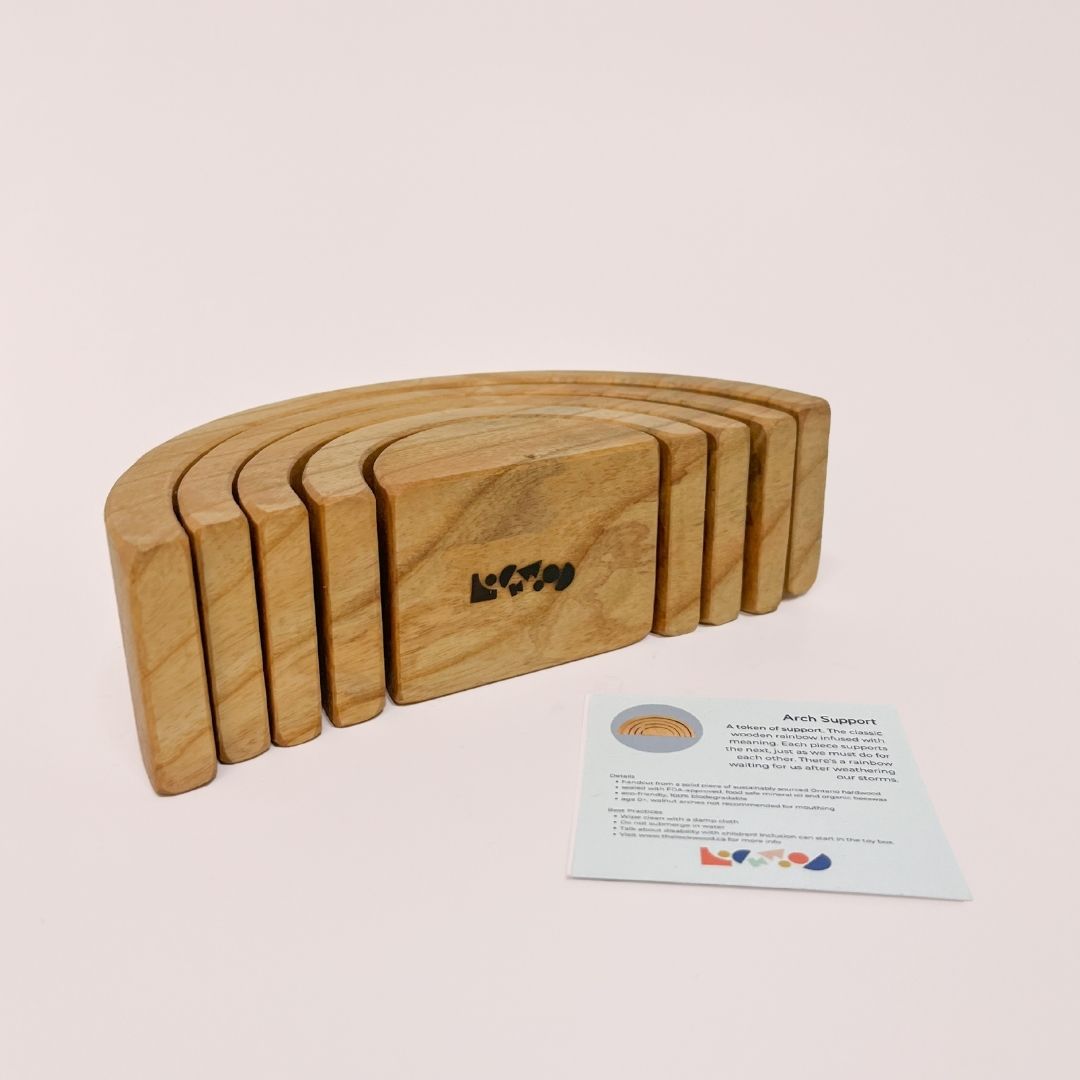 Wooden rainbow stackers are ideal for fostering open-ended play. Cut from a solid piece of sustainably sourced domestic hardwood, the simple geometric design teaches balance, problem solving, and allows endless opportunities for open-ended and small world play. These stacking arches aren't another toy to hide away when you tidy the playroom! Each one of a kind set begs to be in sight and in reach.
7 inches wide, 3.5 inches tall, 2 inches thick
Details
non-toxic
plastic free, 100% biodegradable
hand cut from one solid piece of sustainably sourced bass wood
hardwood for durability and safety
sealed with a mix of organic beeswax and food grade mineral oil
safe for play and display, all abilities
recommended for ages 0+
Best Practices
wipe clean with a damp cloth
do not submerge in water
apply LOCKWOOD's wood toy sealant (sold separately) as needed to keep the wood moisturized and enhance the lustre
A token of support goes a long way. Arch Support takes the classic wooden rainbow and infuses it with meaning. Each piece supports the next, just as we must do for each other. Whether for yourself, another, a child, each interaction with these arches is a reminder that with support we can find the rainbows that await us on the other side of a storm.
LOCKWOOD is a proud partner of Holland Bloorview Kids Rehab Hospital. A portion of each purchase is donated to support kiddos with disabilities.