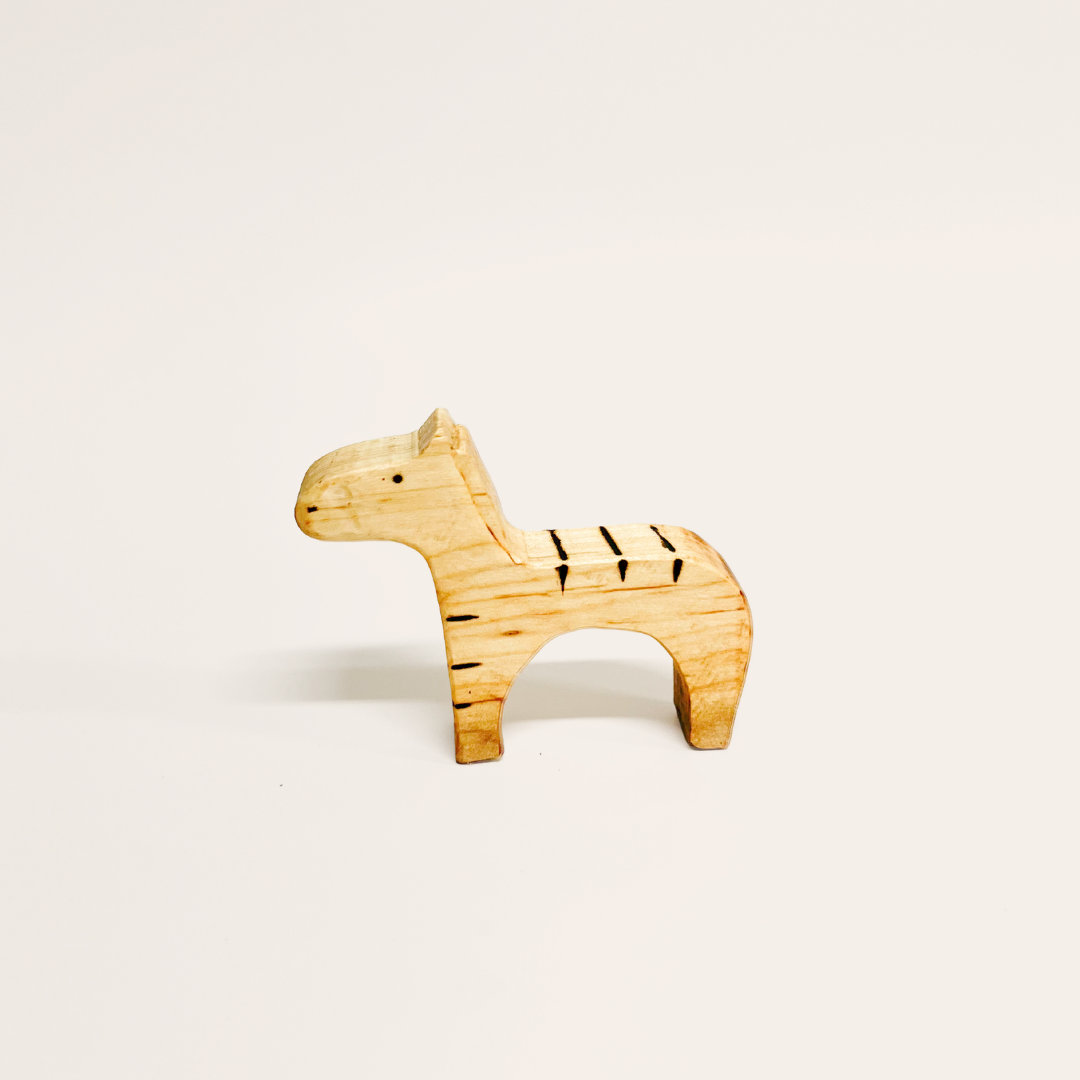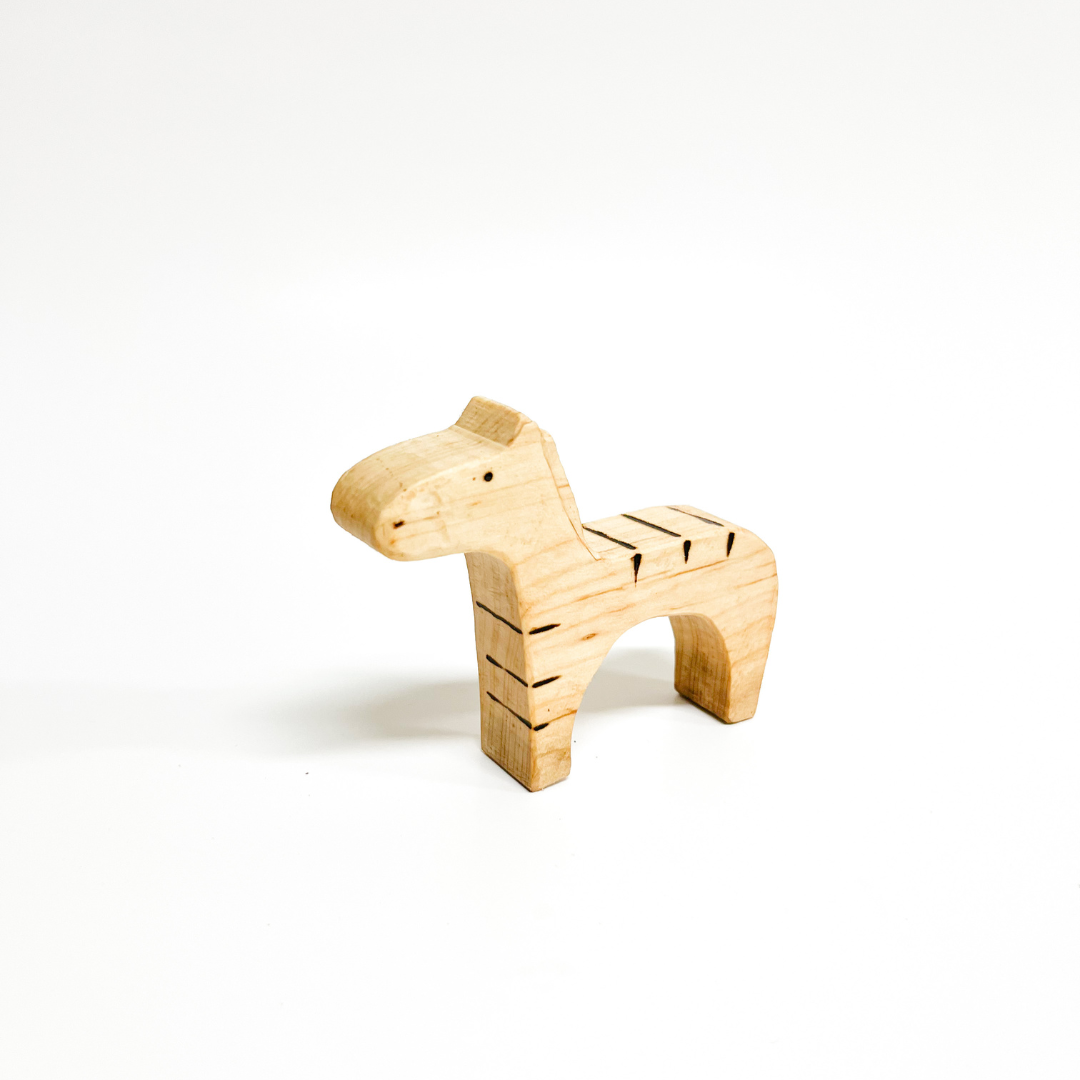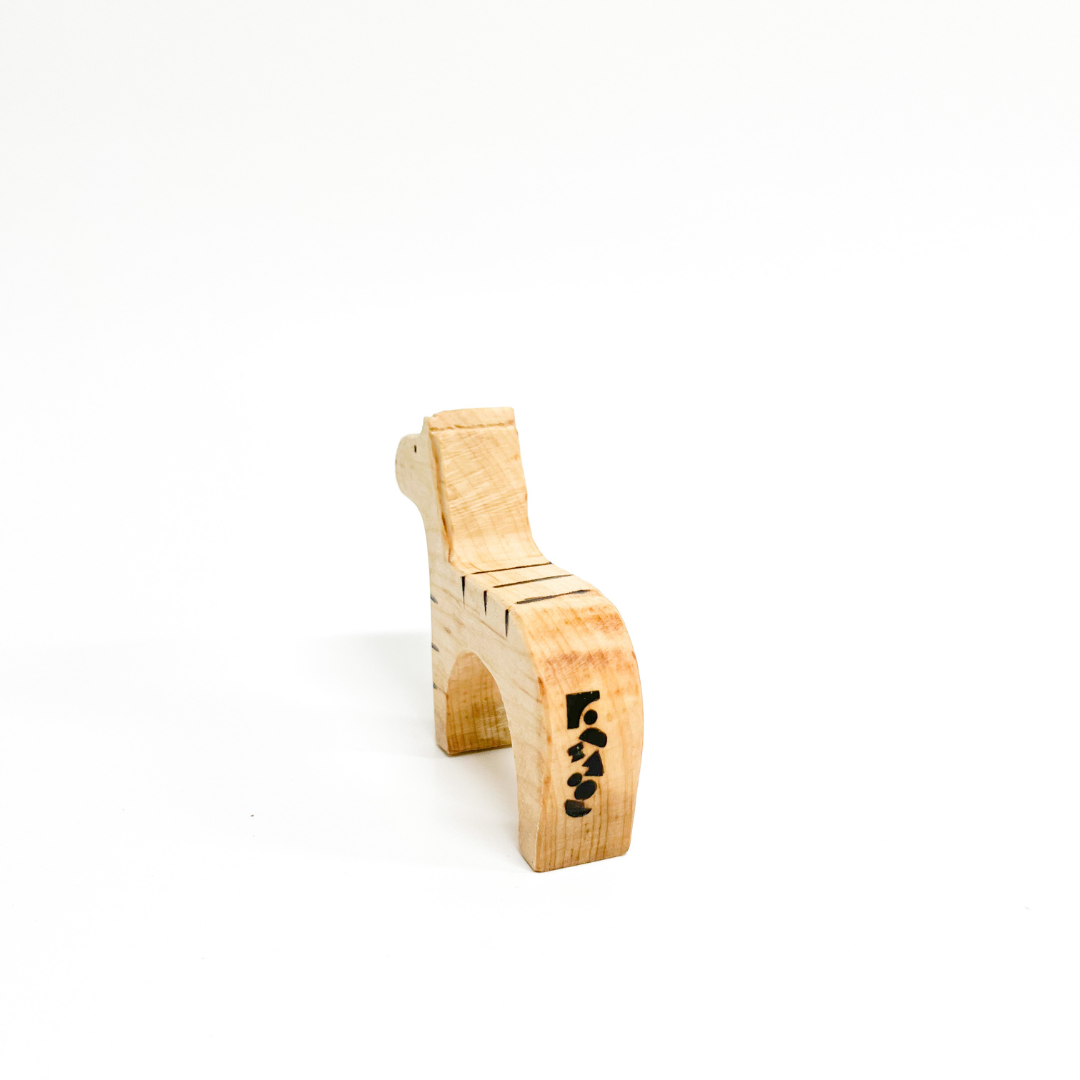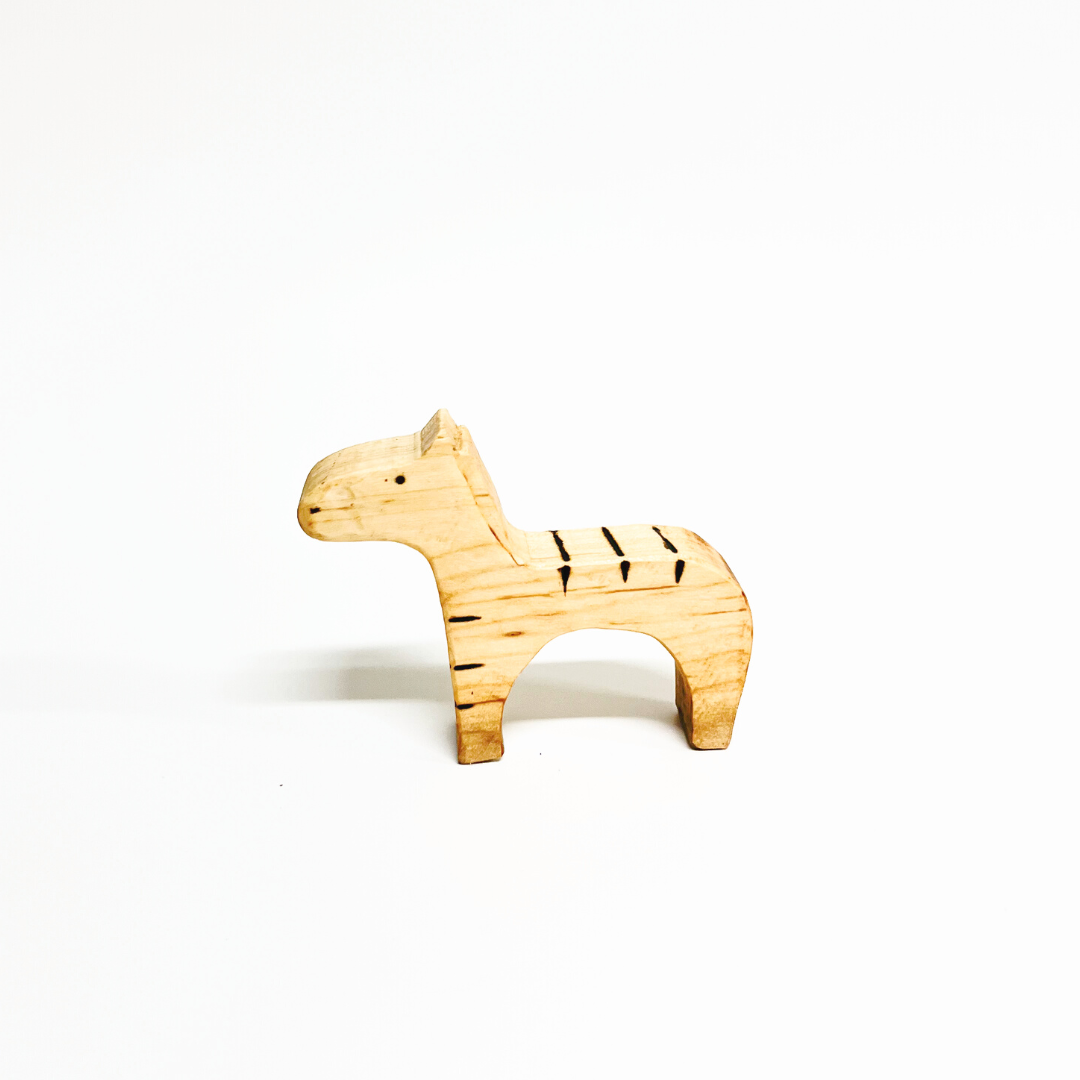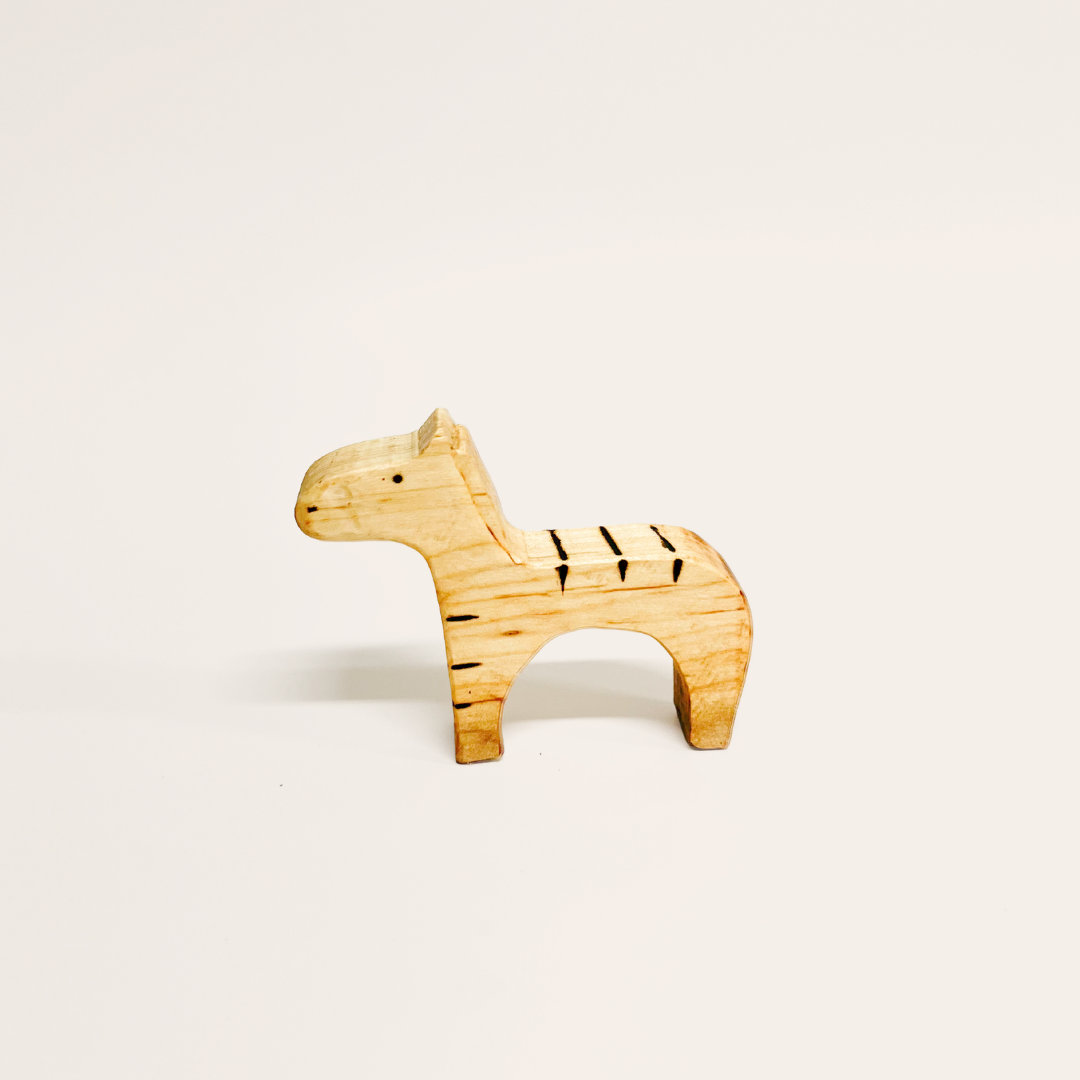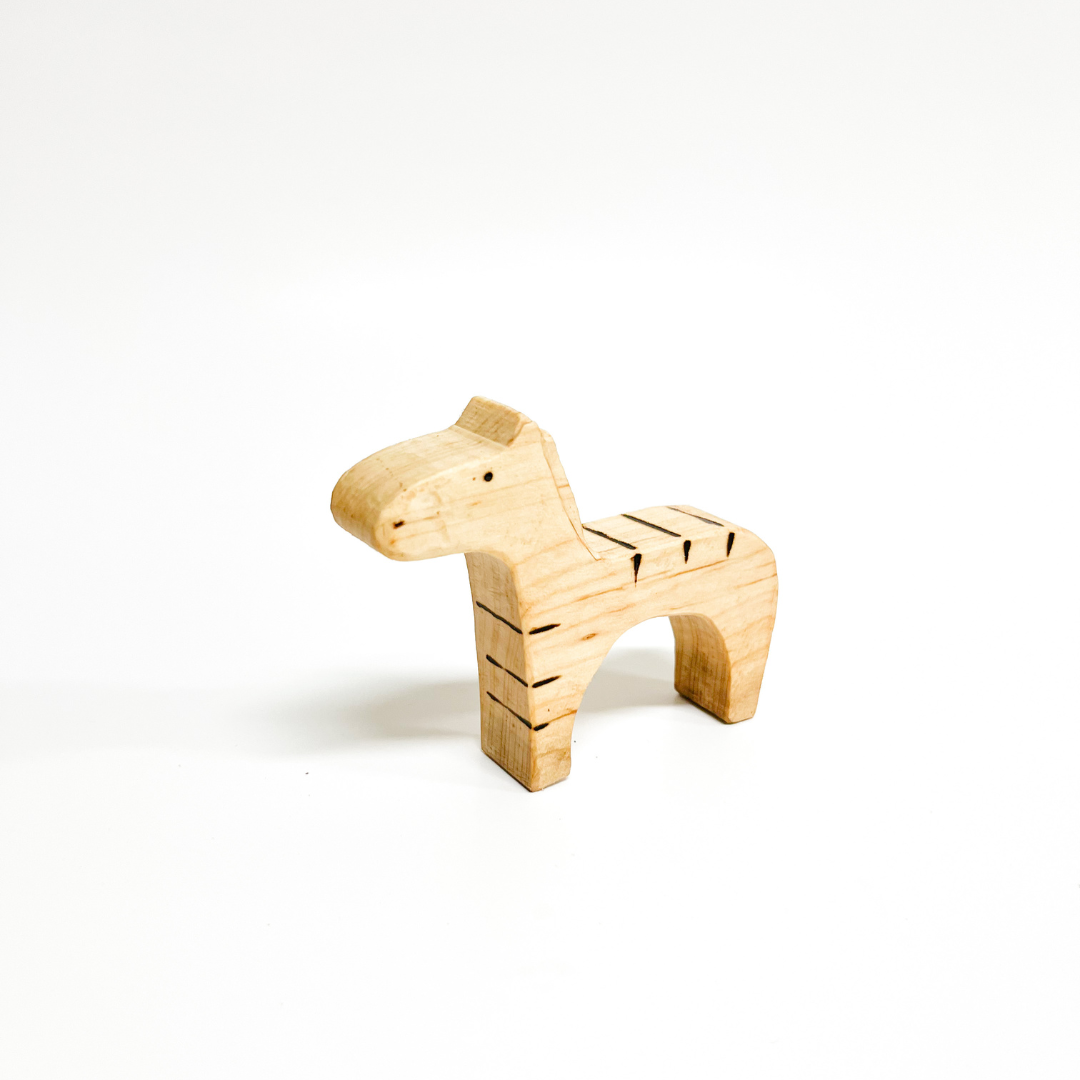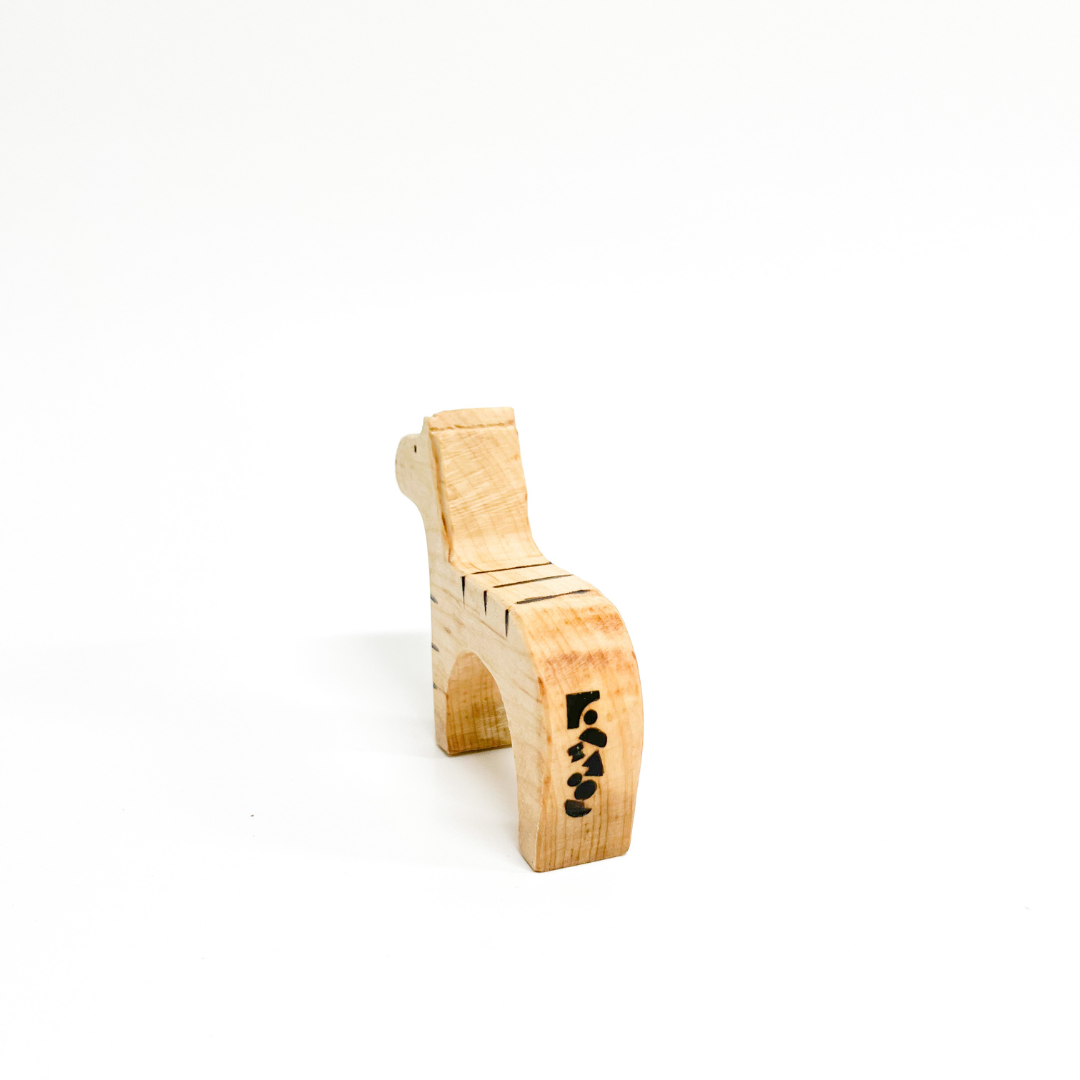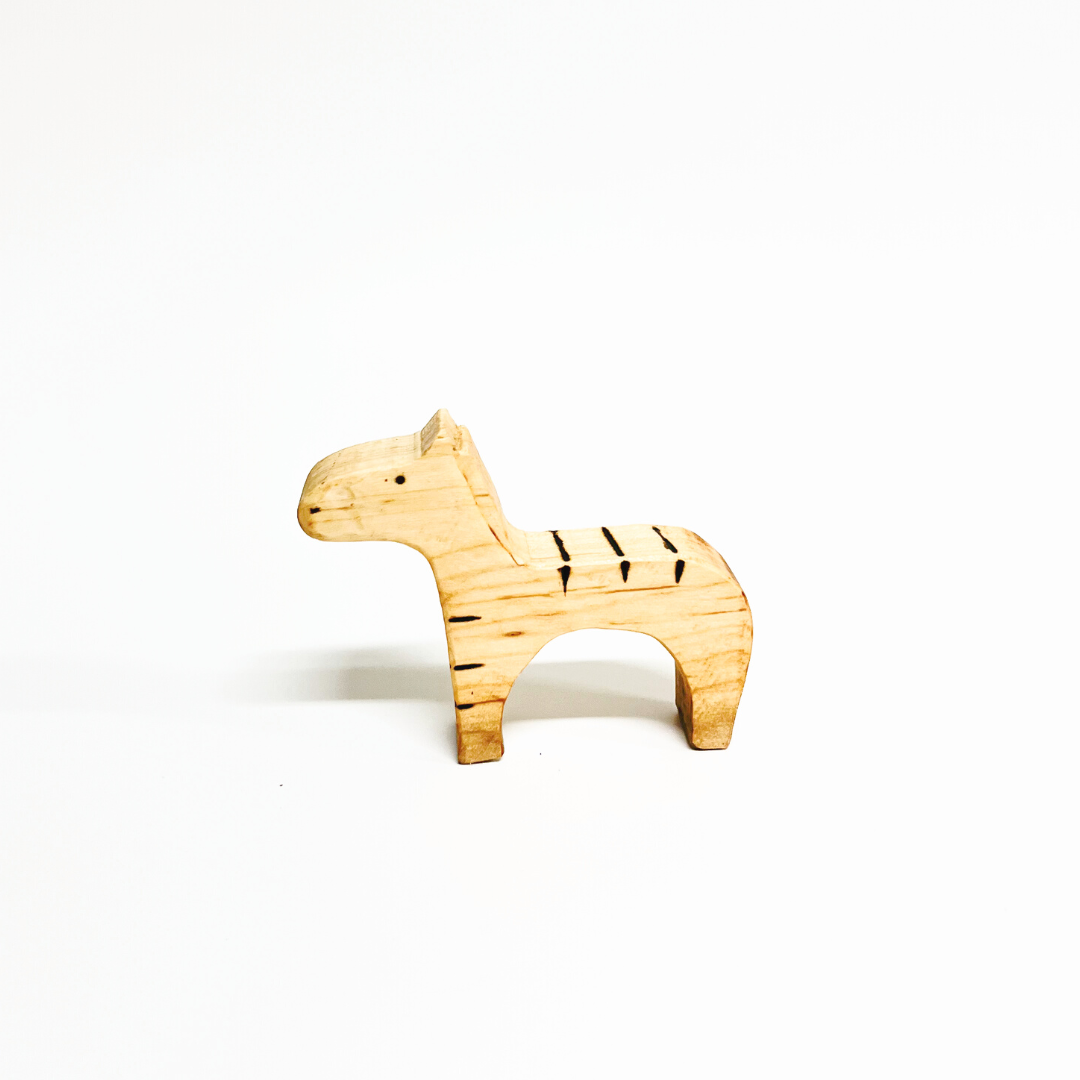 Hand carved from solid, locally sourced maple in Toronto, Canada, this cutie zebra makes an excellent addition to any child's toy box. It's designed to be easy to grasp and is safe for mouthing, making it a perfect comrade for children of every age. 

There's a saying in the medical field "if you hear hoofbeats, think horses not zebras". It's for that reason zebras are used as a symbol of rarity and uniqueness.

Details:
- made of solid, locally sourced Ontario oak wood
- black detail is burned on, not painted, to maintain the natural and safe qualities of solid hardwood
- 100% eco-friendly, plastic free and biodegradable
- handmade in Toronto, Canada
- sealed with organic beeswax and FDA approved mineral oil
- no small parts, safe for children of all ages, 0+
Care Instructions: 
Do not submerge in water. Wipe clean with a damp cloth. Embrace imaginative play.
LOCKWOOD is a proudly disabled-owned business. Thank you for supporting inclusion in the toy industry!