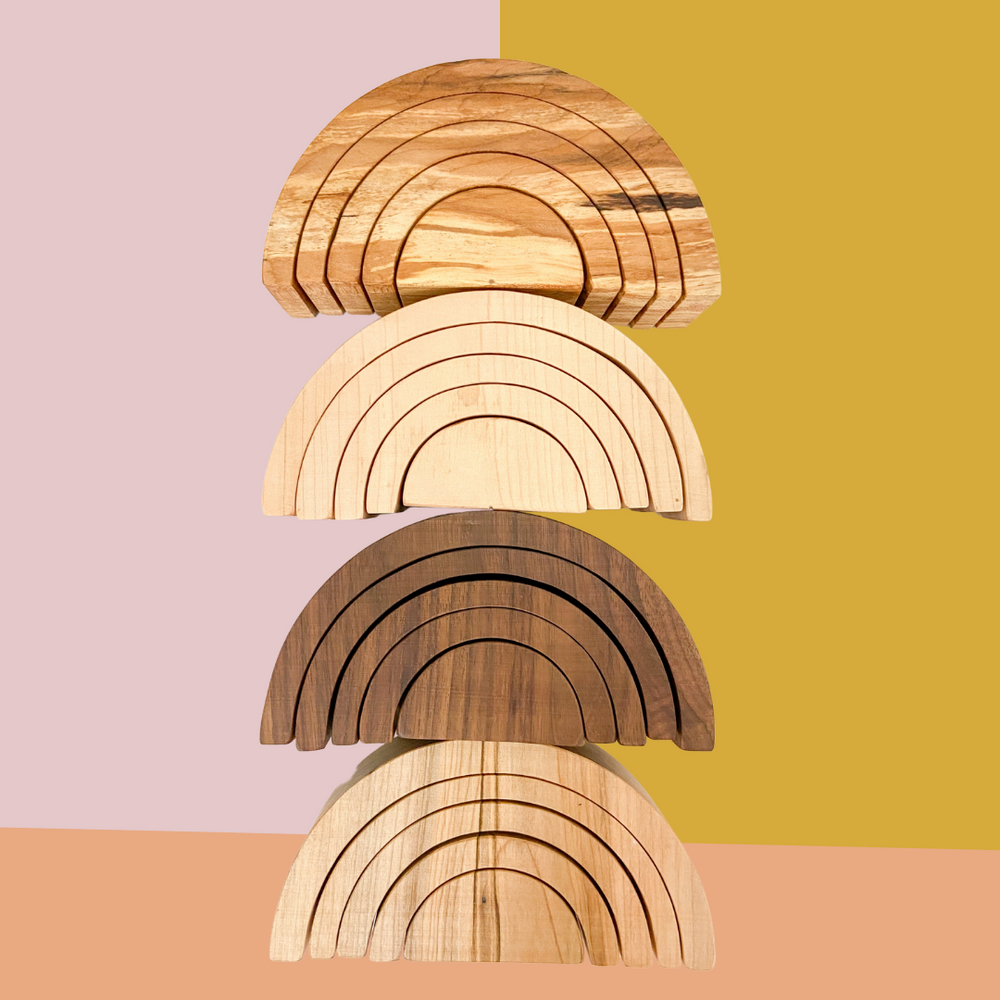 Arch Support
A token of support goes a long way. Arch Support takes the classic wooden rainbow and infuses it with meaning. Each piece supports the next, just as we must do for each other. Whether for yourself, another, a child, each interaction with these arches is a reminder that with support we can find the rainbows that await us on the other side of a storm.
These interactive sculptures are ideal for play and display. Cut from a solid piece of sustainably sourced Canadian walnut, the simple geometric design teaches balance, problem solving, and allows endless opportunities for open-ended and small world play. These stacking arches aren't another toy to hide away when you tidy the playroom! Each one of a kind set begs to be in sight and in reach.
Did you know a baby born after miscarriage is often called a "rainbow baby"? The concept for Arch Support was originally designed to honour pregnancy loss. A gift of support for when there are no words.